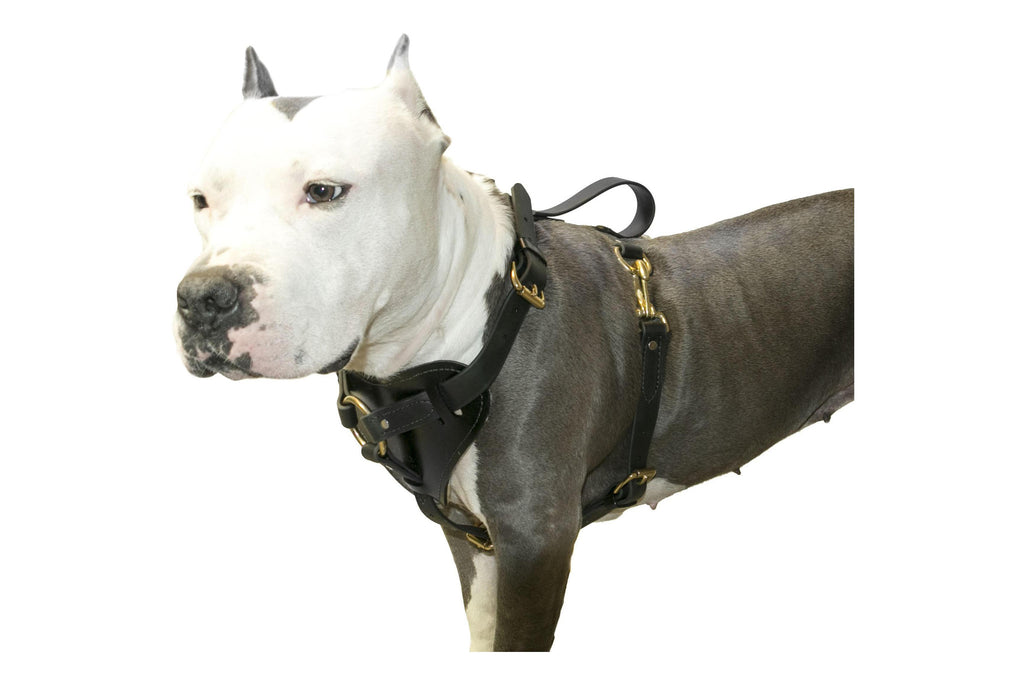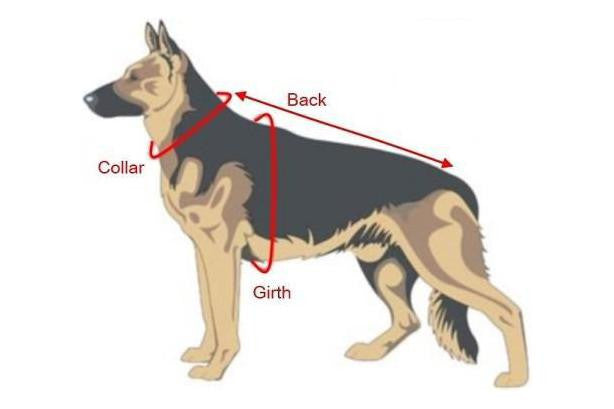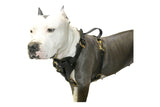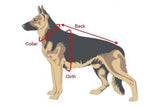 Say bark to one of the biggest, baddest dog harnesses you'll find. Instead of traditional webbing, the Surge Biothane Working Dog Harness uses Biothane webbing, which is a super durable, thick coated webbing. This makes the webbing ultra tough, waterproof, stink-proof and super easy to clean. This harness is lightweight, super sturdy, and won't restrict your dog's movement.
Features top grade solid brass hardware, a padded breast plate, and a strong grip handle for immediate control.
Built for police work, Schutzhund, and personal protection work.
Sizing: Measure around your dog's check just behind their front legs. Then add about an inch or so. This is your dogs chest size (girth). For example, if you measured your dog at 27 inches, then select a size that fits 28 inches. 
The Surge Biothane Working Dog Harness is proudly made in the USA.