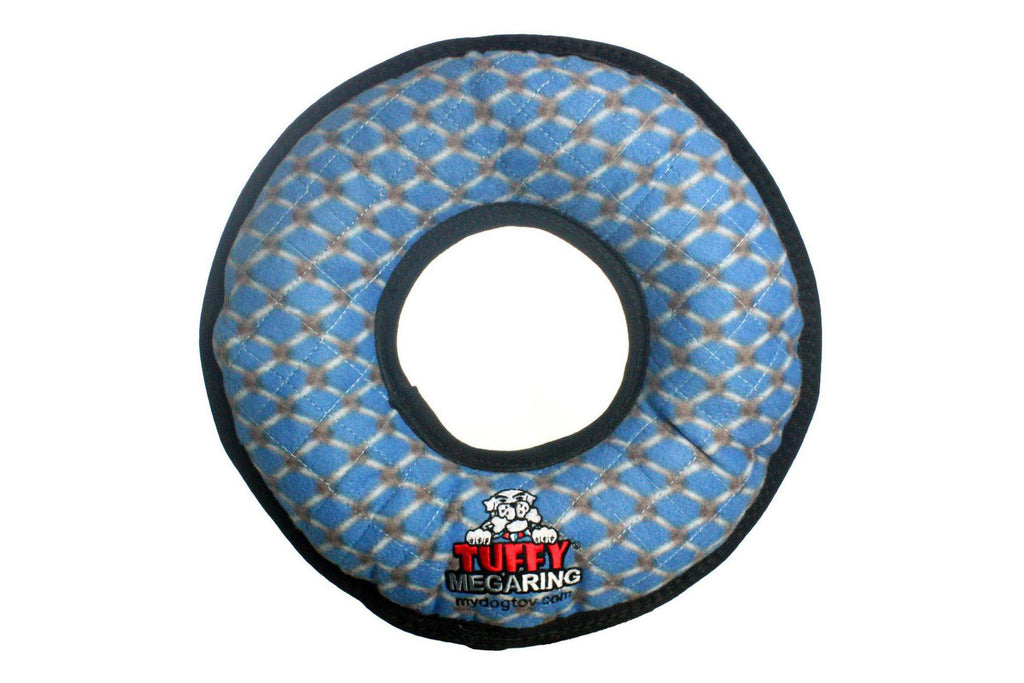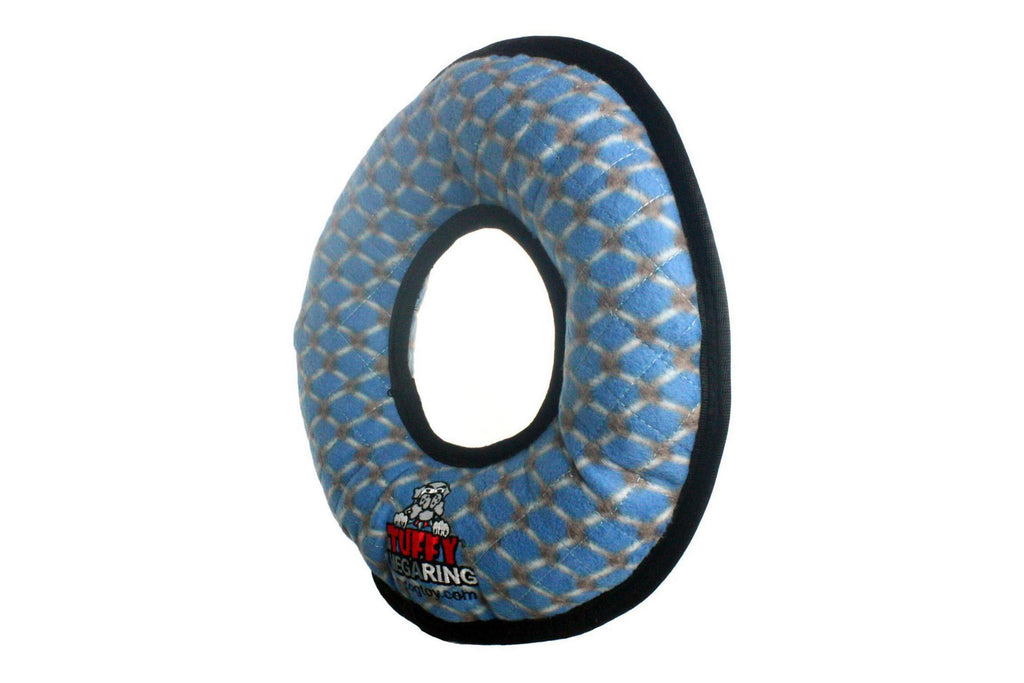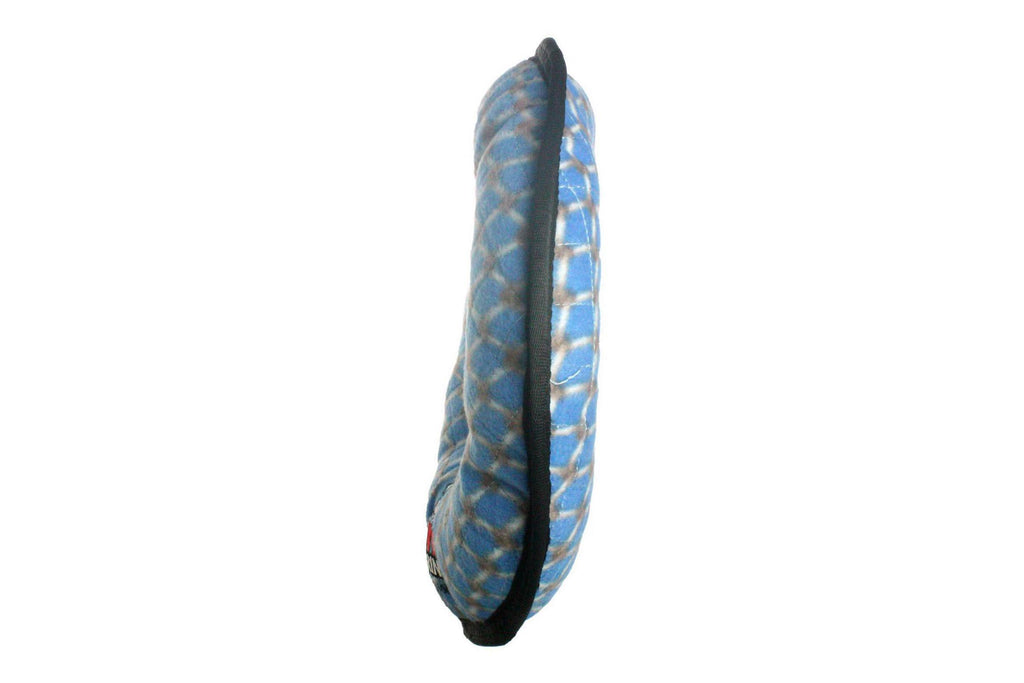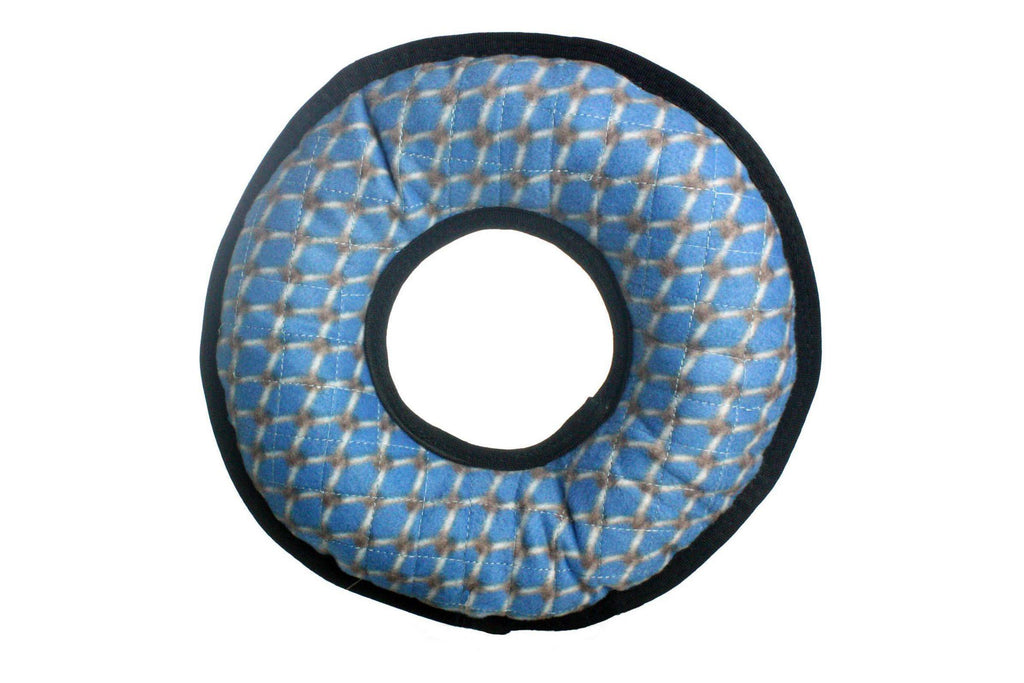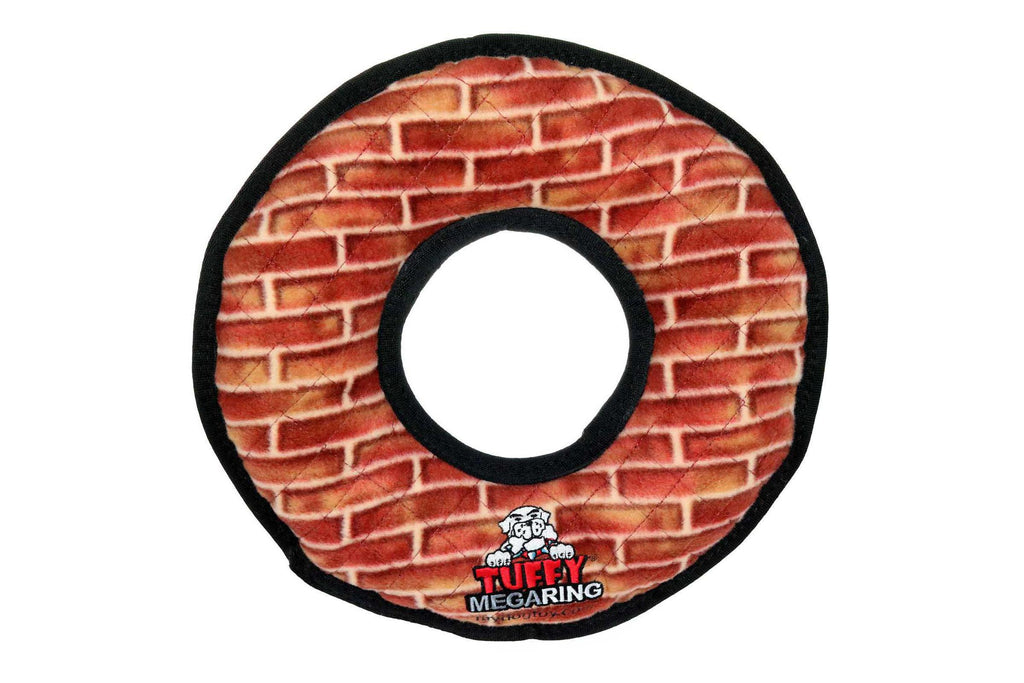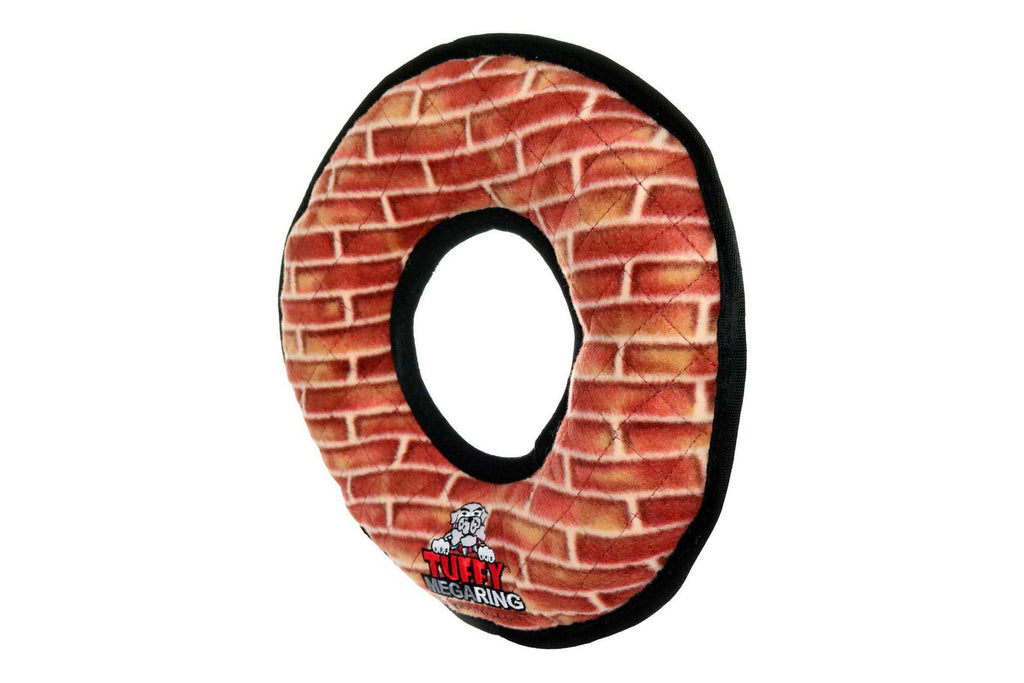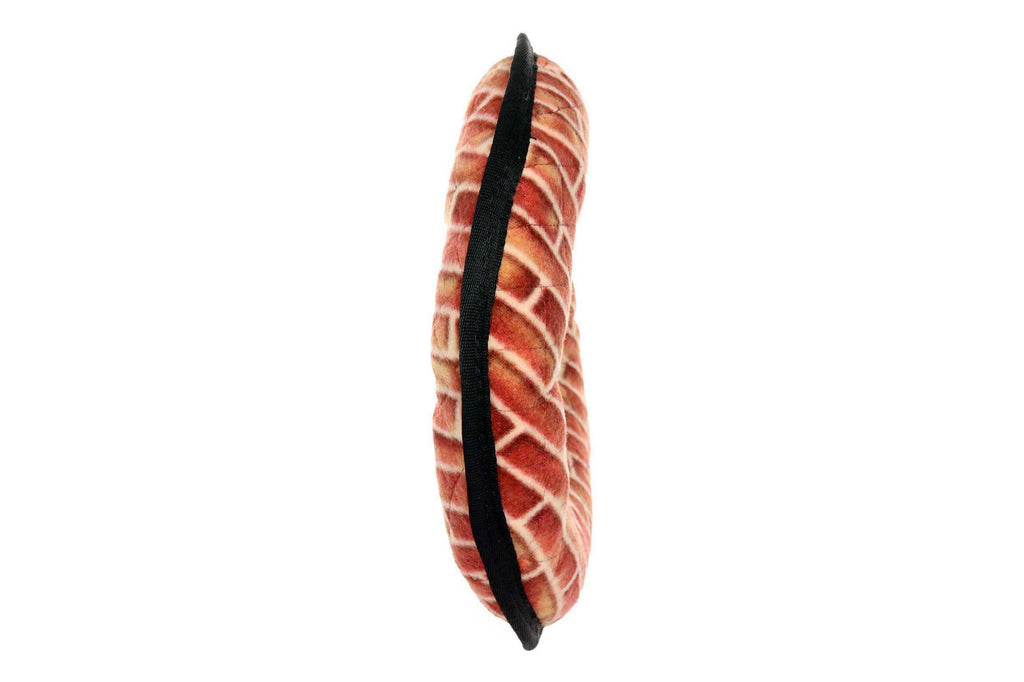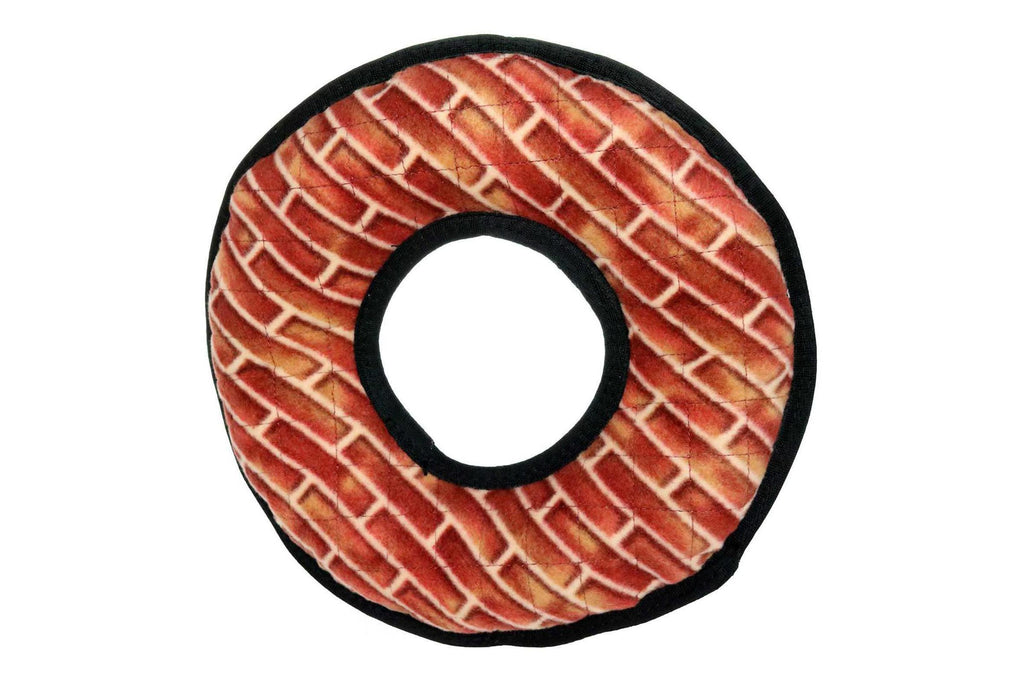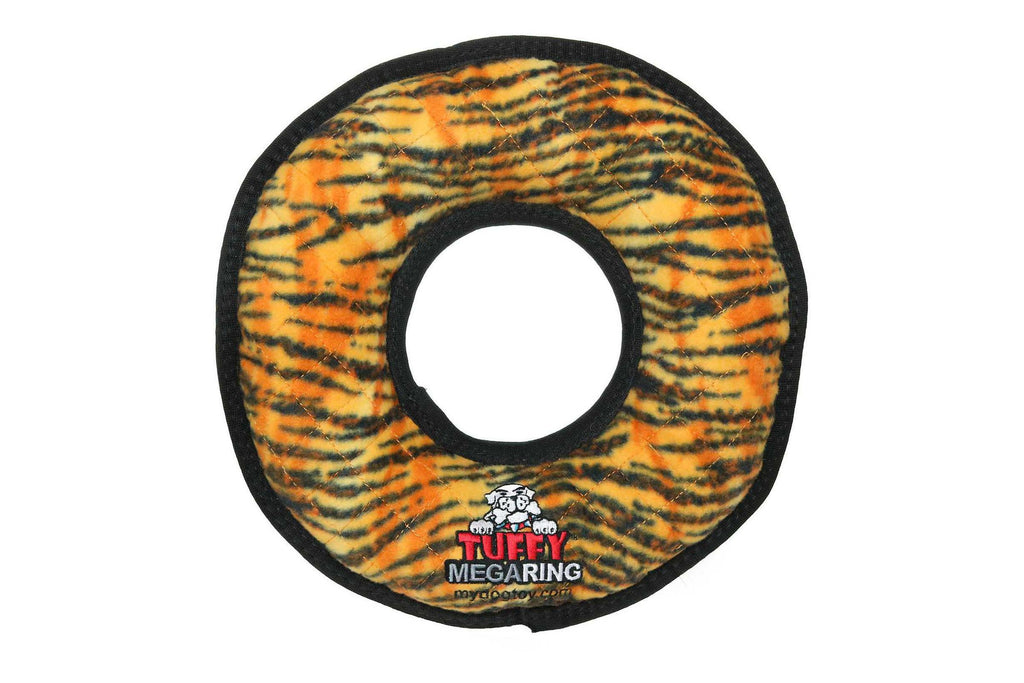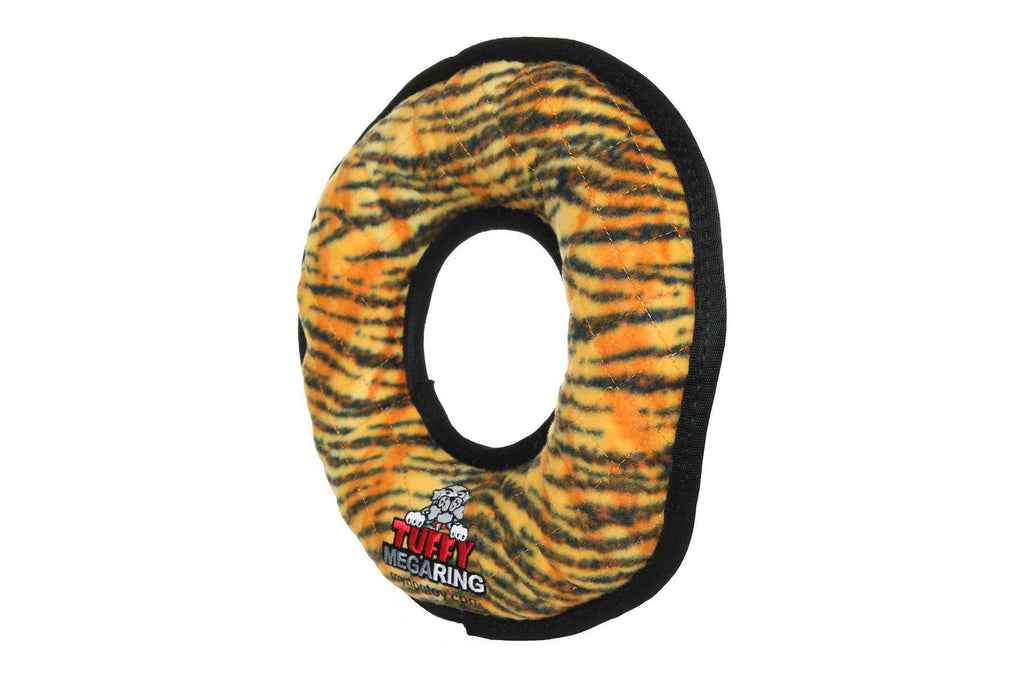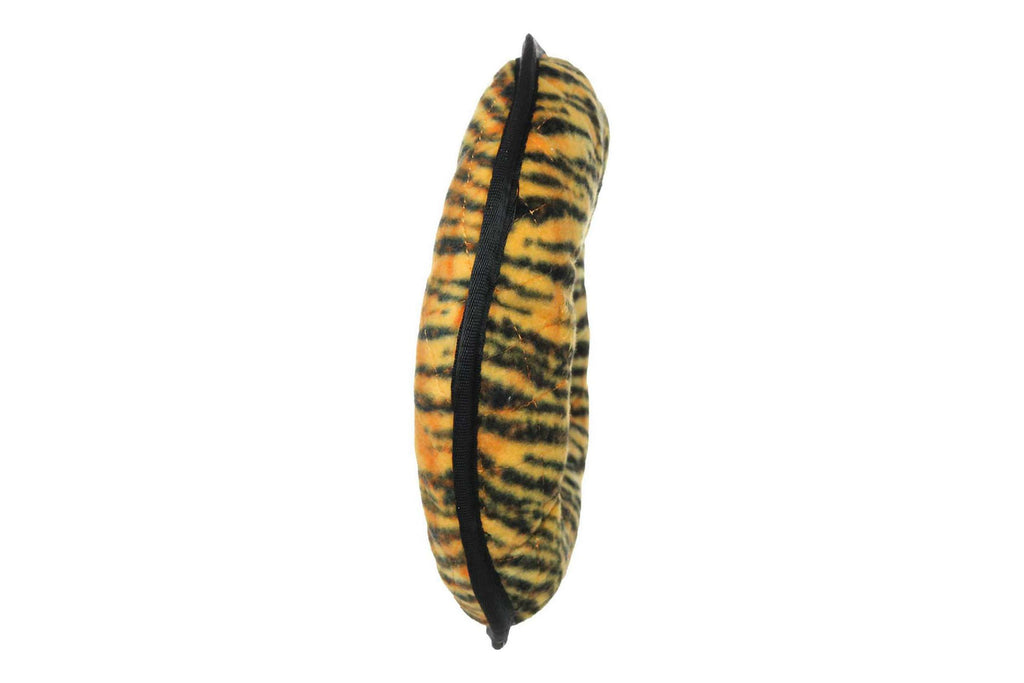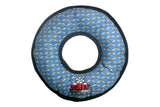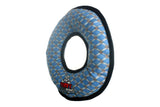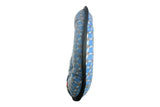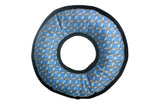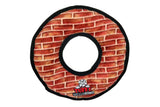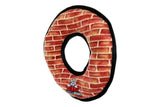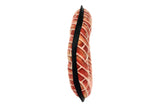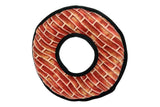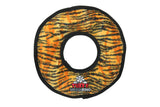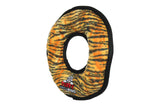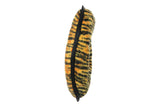 Dogs love Tuffy toys. Plush yet tough. 
The Mega Ring is designed for rough love. It has multiple layers of fabric and  a side of heavy-duty stitching. The outer-most layer is made from soft fleece and the toy can be washed in the machine. Score! 
This is going to be your dogs new favorite toy.
Awesome! The Mega Ring floats in the water.