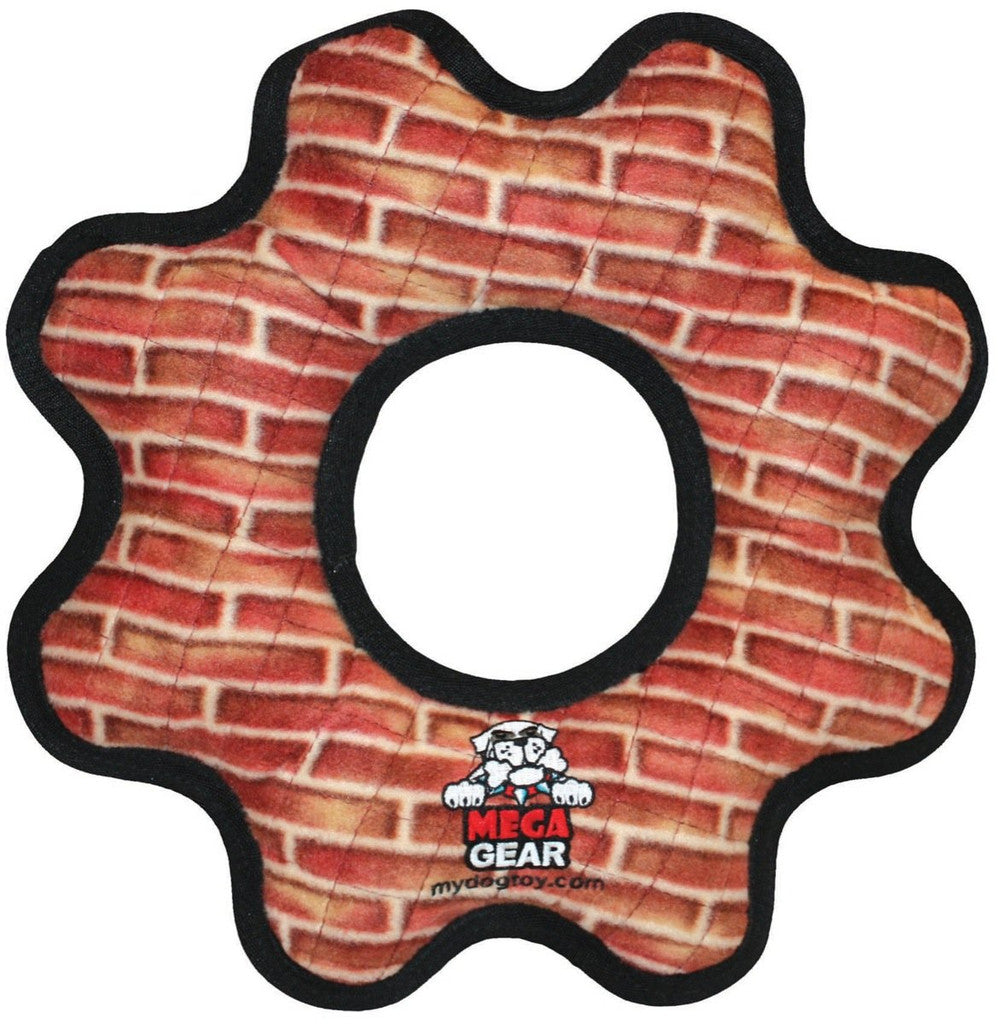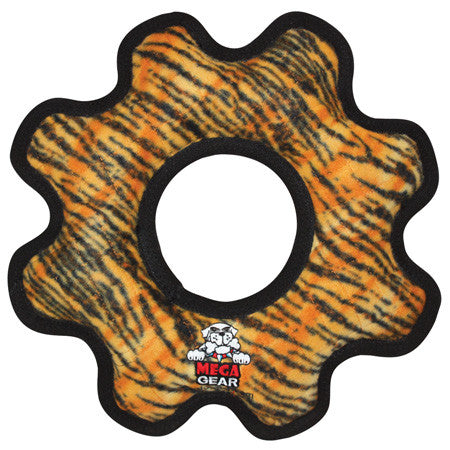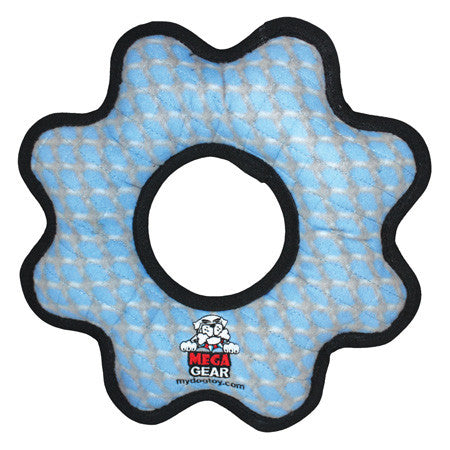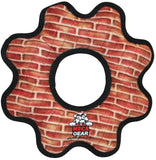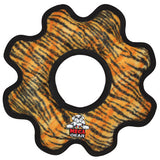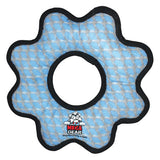 The Tuffy Mega Gear Ring is great for interactive play with one or multiple dogs. It can be used as a Frisbee or Tug toy, also in the water (yes, it floats).
This plush toys has multiple layers of fabric and  a side of heavy-duty stitching. The outer-most layer is made from soft fleece. The toy can be washed in the machine which is a bonus! 
Note: This plush toy is designed to be played with and not as a chew toy.
This toy enjoys being sqeaked!