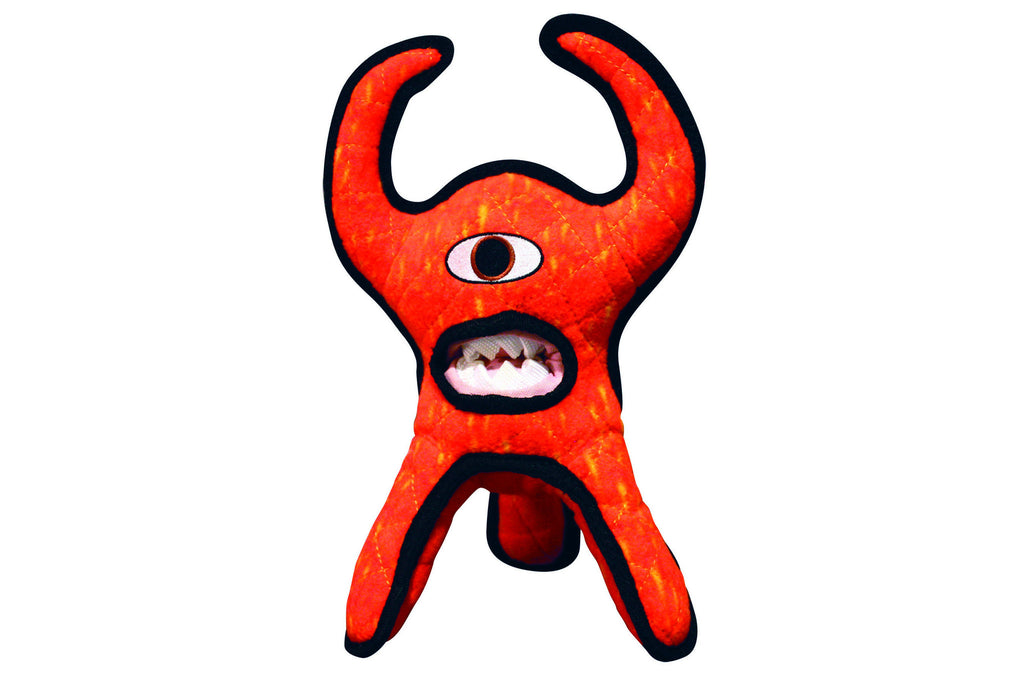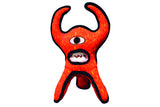 Tuffy
Horned Alien Monster
This product has been discontinued.
Final Sale: This product is not covered by a warranty and may not be returned or exchanged.
Free Shipping on USA Orders $49+
Bah! The red alien king of the moon has finally landed... it's the job of your pup to squeak the life out of him. Yeah, sure this alien is built like a plush tank with 7 layers, but your dog won't care! 
Note: Not the best chew toy.
This toy enjoys being sqeaked!