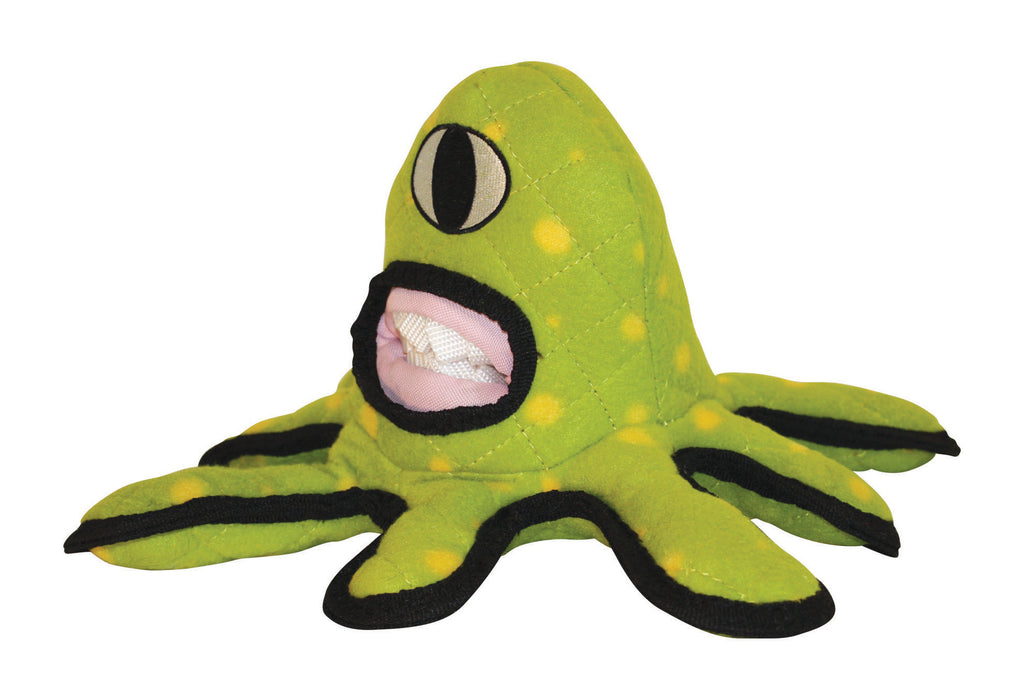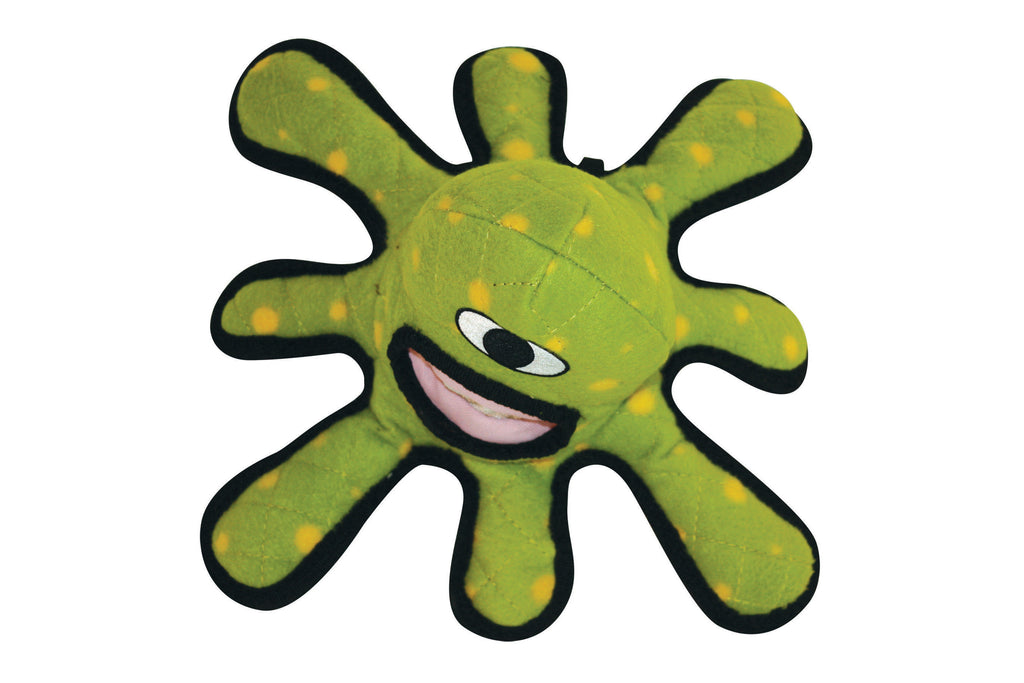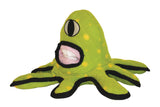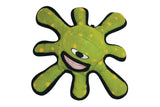 ATTACK OF THE ALIEN! But don't worry, this isn't an alien your dog will run from. Sure the teeth look a little crazy, but this green thing squeaks. Built with several layers of fabric and squeakers in each arm, this is one tough alien toy. 
Note: Not the best chew toy.
This toy enjoys being sqeaked!