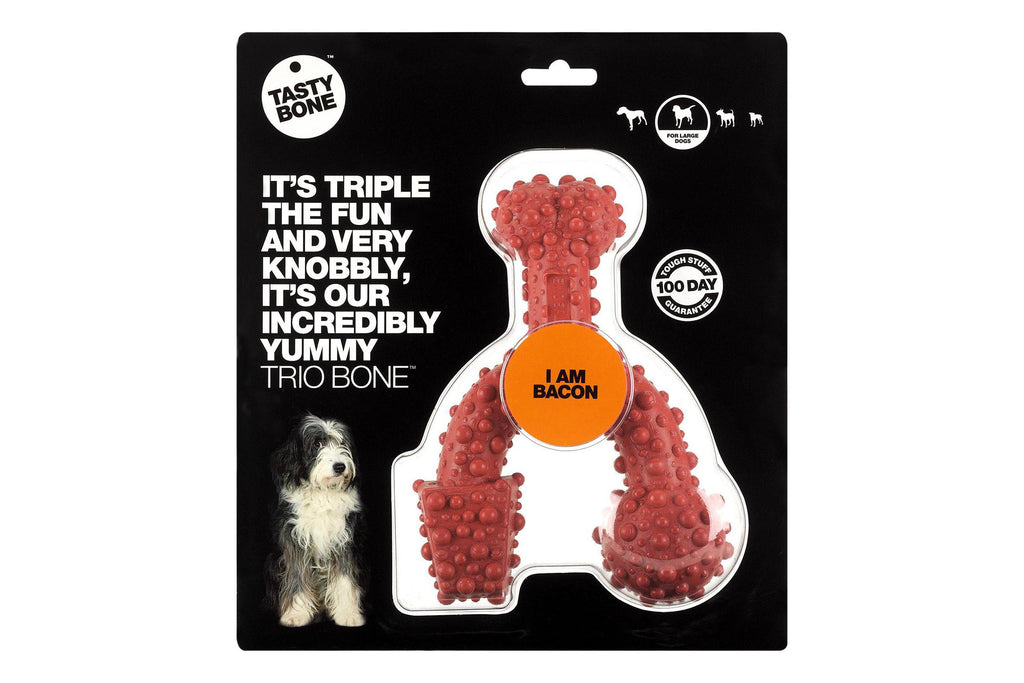 Bacon, bacon, BACON! The Trio Bone in Bacon is a bacon-licious tough chew toy that will give your dog a good chewing challenge.
The bone has a fun shape and is designed to promote dental health with little nubs through out that help keep your dog interested, cleans their teeth and keeps their gums healthy. Hurraaayyy!
The Trio Bone - Bacon is proudly made in the UK.