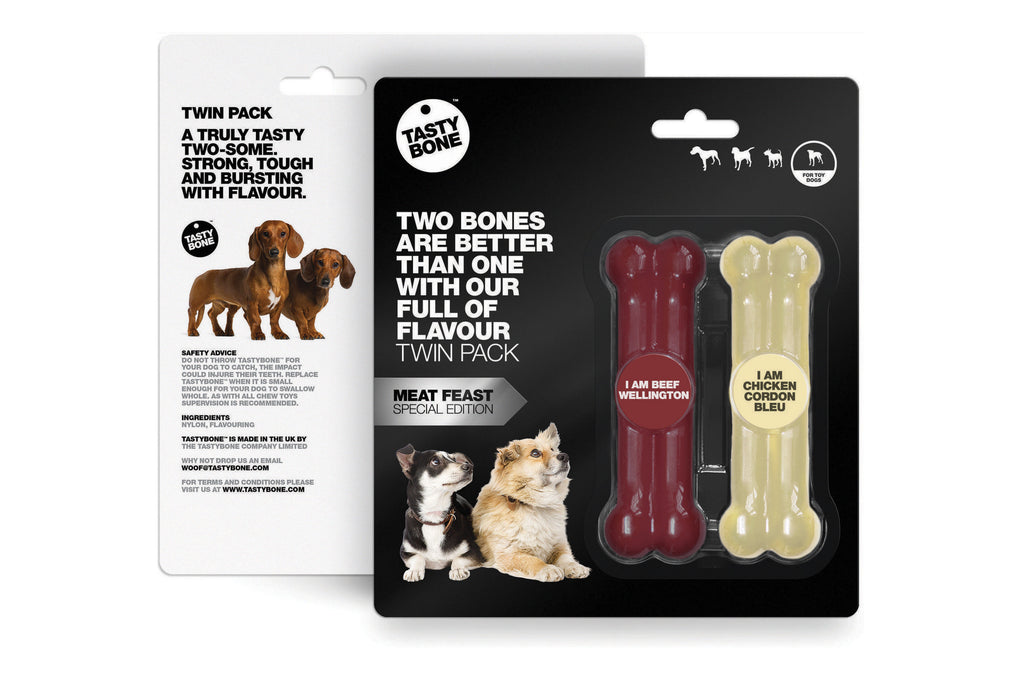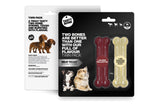 Time for your pooch to enjoy fine dining in the comfort of their home. Tasty Bone's Meat Feast is a set of two-bones that will make your dog feel like they are at a 5-star restaurant. The Beef Wellington and Chicken Cordon Bleu bones are delicious and luxurious.
Over time the bones will fray which helps clean the teeth and massage the gums. Indulge your pet with the finest tasting bones! 
The Meat Feast Bone is proudly made in the UK.