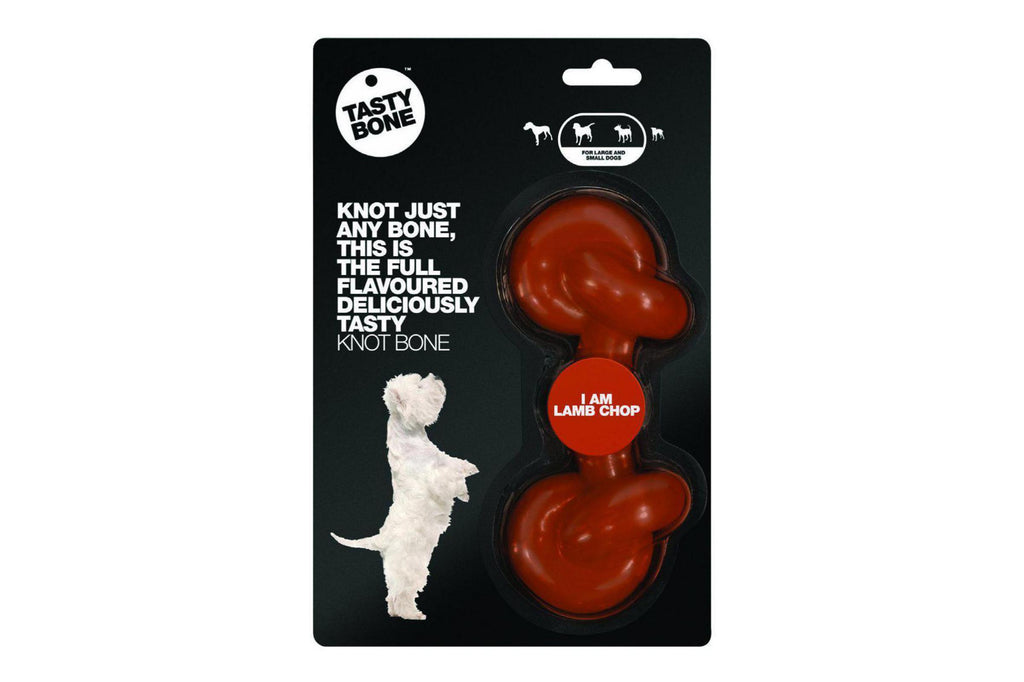 As the name suggests, this is KNOT your regular bone. Made of tough nylon, the Knotted Bone - Lamb Chop from Tasty Bone is a long lasting dog chew that promotes your dogs dental health while providing solid chewing fun.  
The delicious lamb chop flavor and fun shape ensure your canine will love this bone. 
The Knotted Bone - Lamb Chop is proudly made in the UK.