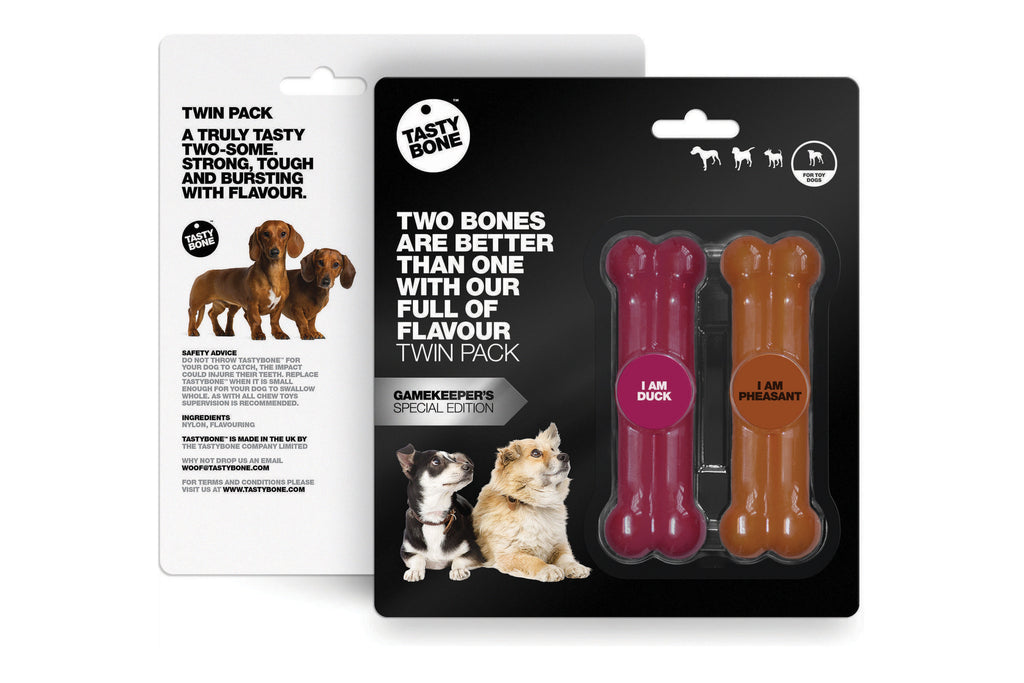 Two bones are better than one. A two-pack set with duck and pheasant flavored bones is even better. Woof! 
The Gamekeepers Bone set from Tasty Bone has exciting flavors that will make your pup fall instantly in love with them. The bones will fray over time which will help clean their teeth and massage their gums. Definitely a winner! 
The Gamekeepers Bone is proudly made in the UK.