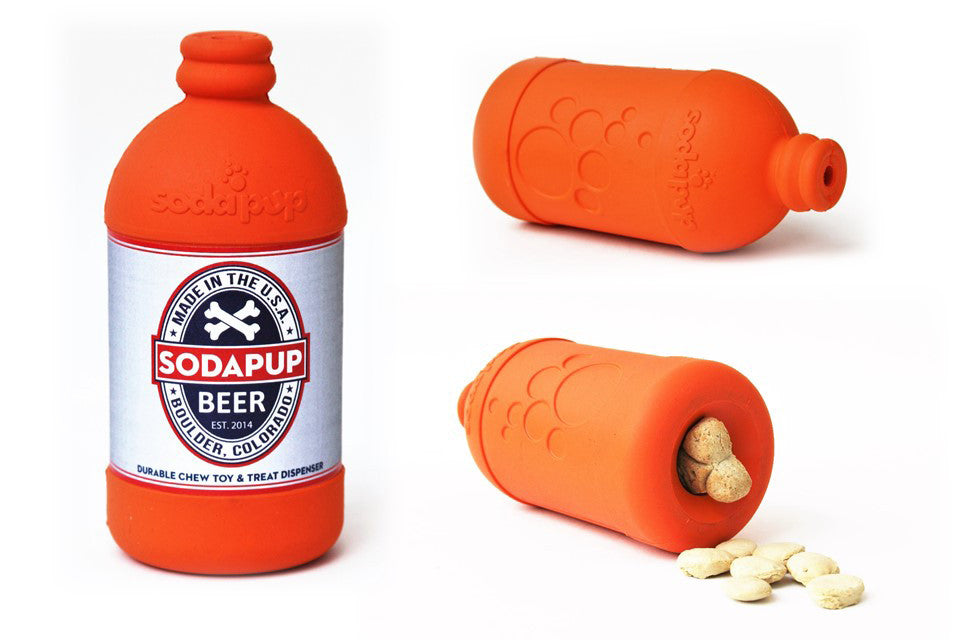 Gulp, gulp, gulp...that's a tasty treat inside there! Nope, this Beer Bottle isn't filled with your pup's favorite brew, but your pup's favorite treats. Fill it with treats, kibble, peanut butter, cream cheese, etc. to keep your dog busy, busy. 
Note: Bottle top may eventually come off, but the walls are super thick to take some serious abuse. 
The Beer Bottle is proudly made in the USA.
This product is made of eco-friendly materials.