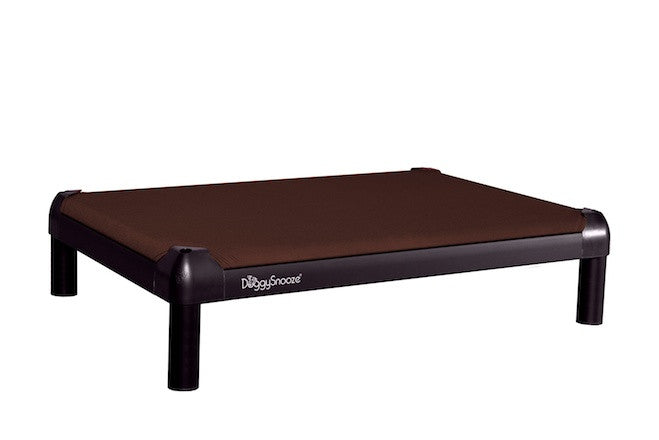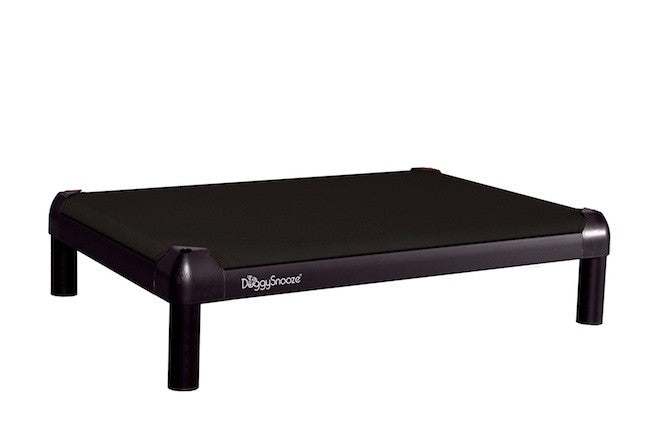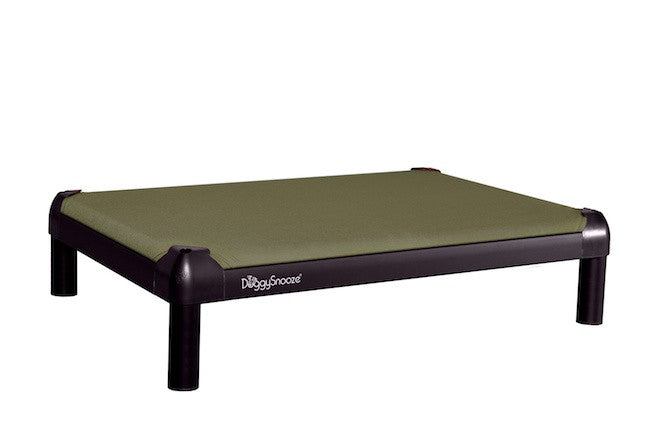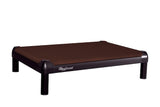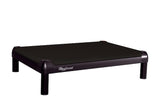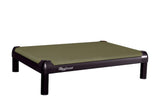 Awesome comfort + sleek styling = one bad dog! Meet the snoozePad, a cot-style bed with a seriously awesome, modern design. Being a cot, you get all of the benefits of great airflow and orthopedic support since your dog isn't sleeping on the ground. The fabric is made of a super tough, yet classy Cordura nylon, which is similar to the fabric used in backpacks. The best feature, in our opinion, is the unique construction that makes it exceptionally difficult for chewers to destroy this bed. Typically chewing occurs on the corners of a bed, but no worries, the snoozePad has corner guards to keep your dog focused on chilling and not chewing.
The snoozePad - Black / Tall is proudly made in the USA.
Size Guide
Dog Size
Product Size
0-15 lbs

Small (27x19)

27 x 19 x 9.5 inches
15-35 lbs

Small (27x19)

27 x 19 x 9.5 inches
35-60 lbs

Medium (36x24)

36 x 24 x 9.5 inches
60-90 lbs

Large (45x29)

45 x 29 x 9.5 inches
Not sure what size? We can help.