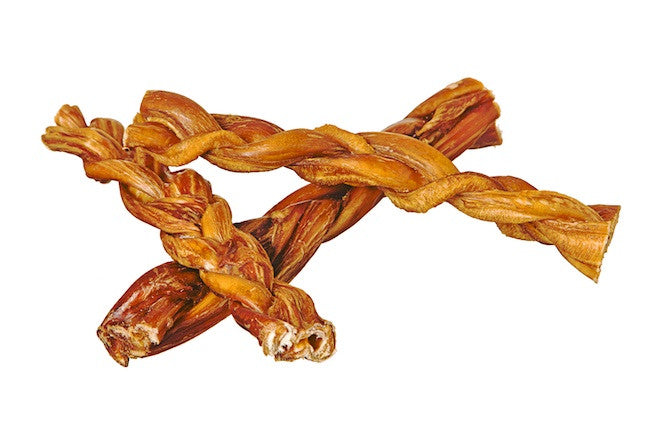 One bully stick is pretty awesome. Several bully sticks braided together is exactly what your furry friend has been dreaming about! These bully sticks made from free range, grass fed bulls are 100% digestible, won't splinter (it becomes chewy after some chomping) and best of all, dog's go crazy for these. Braided bully sticks last longer than traditional rawhides and straight, single bully sticks.
Ingredients: 100% beef pizzle. No additional preservatives or flavors are added.
Note: This product can only be shipped within the United States due to food restrictions.