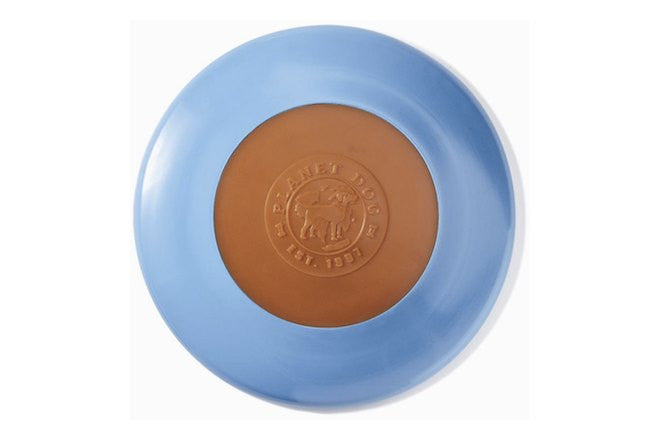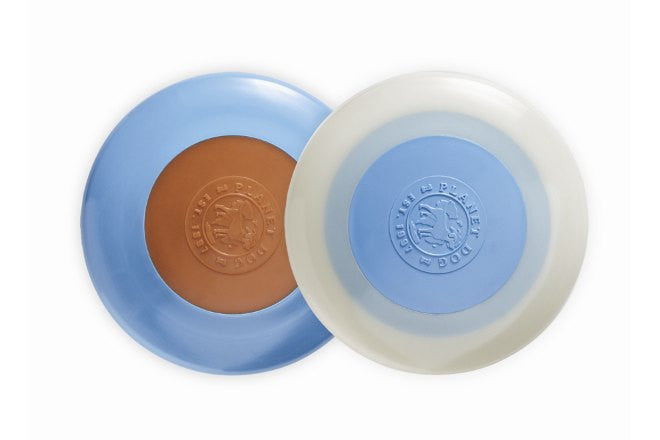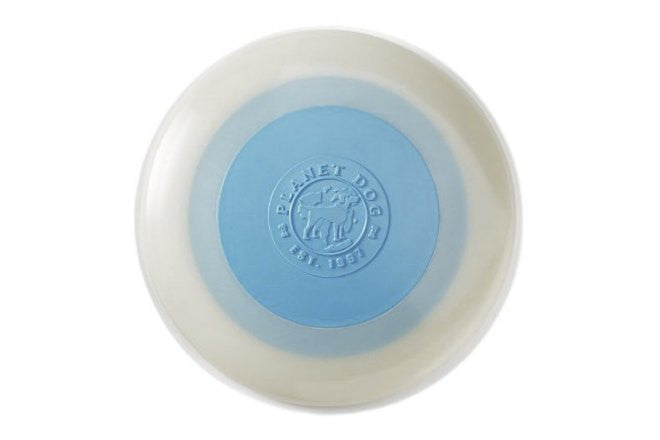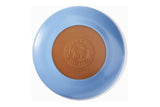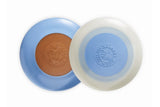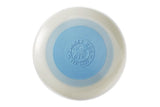 Zoom, boom, bam, clam, shazaam! This is one tough frisbee-type flyer. If your dog loves a good game of frisbee then you can't go wrong with the Zoom Flyer. The outer ring is made of Planet Dog's super tough Orbee material so it will hold up and won't hurt your dogs mouth when they're flying through the air to catch it. To give it some rigidity the center of the Flyer is made of a hardish type plastic. All around this is a solid flying disc.  
The Zoom Flyer is proudly made in the USA.
Awesome! The Zoom Flyer floats in the water.
Size Guide
Dog Size
Product Size
35-60 lbs

9.5 inches in diameter

60-90 lbs

9.5 inches in diameter

90+ lbs

9.5 inches in diameter
Not sure what size? We can help.