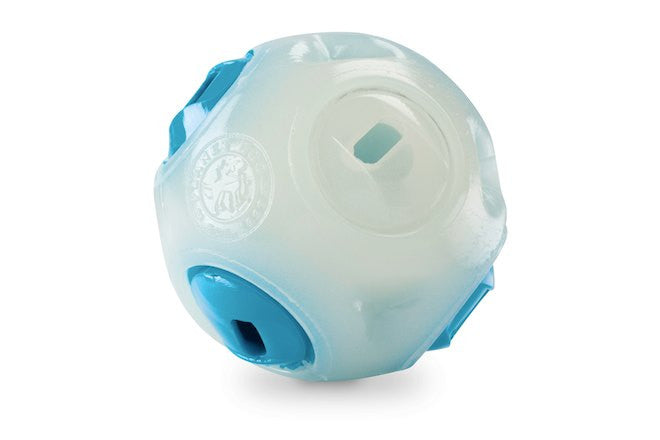 Whistliiiiiiiiiiiiiing is this balls strong point. If you remember the Nerf Whistle Ball of yesteryear, then you'll love this ball. Made from the super tough Orbee material that Planet Dog is known for, the entire ball is squishy, including the whistlers. Since it's the same size as a tennis ball, you'll be whistling in joy as you throw it around or use it in a ball launcher. 
The Whistle Ball is proudly made in the USA.
This toy has a nice bounce for extra chasing.
Awesome! The Whistle Ball floats in the water.