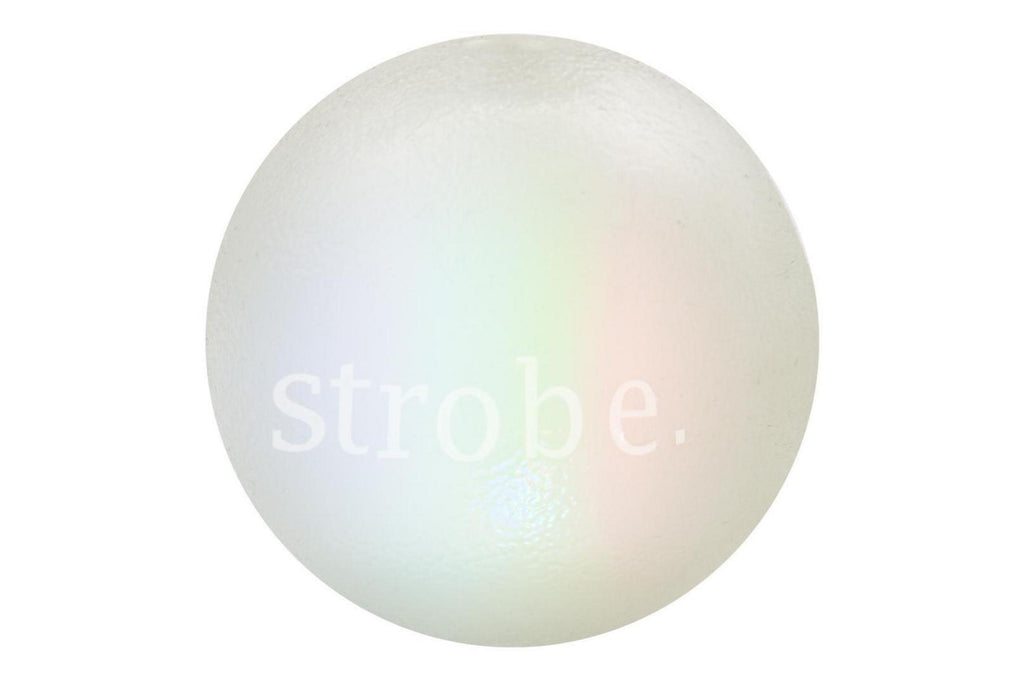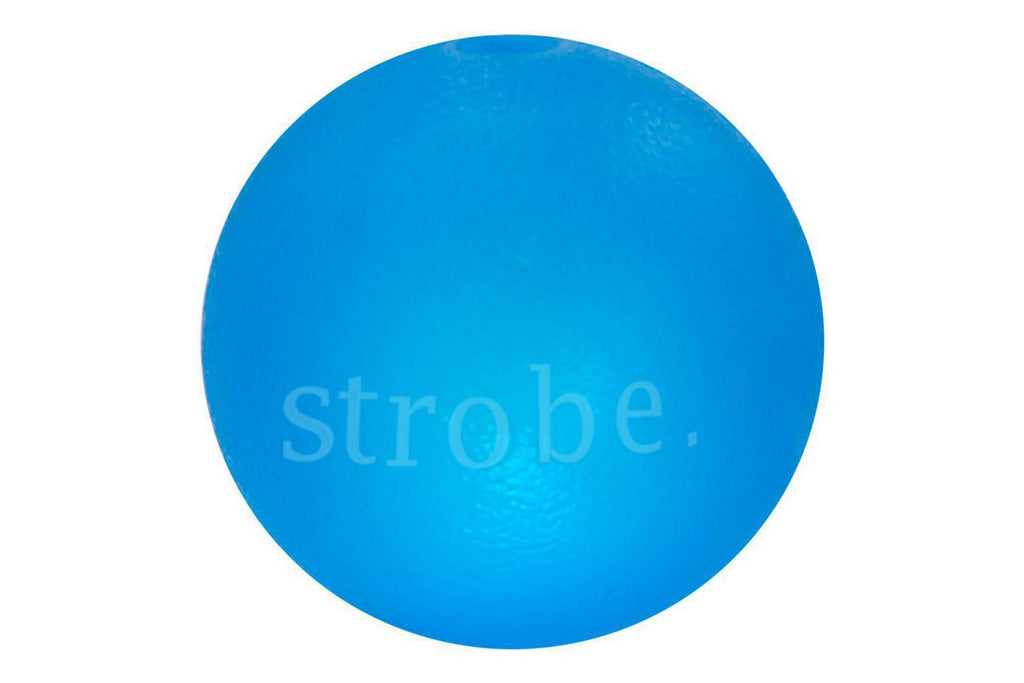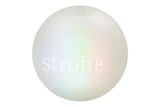 Blinky, Bouncy fun! The Orbee Strobe Ball will light up your game of fetch.
When the Strobe ball hits the ground, the LED light that's embedded inside is activated and it start blinking giving your dog a super fun game of fetch.
To take playtime past sunset, get the glow in dark Glow Strobe. Your dog is going to love this! 
The Orbee Tuff Strobe Ball is proudly made in the USA.