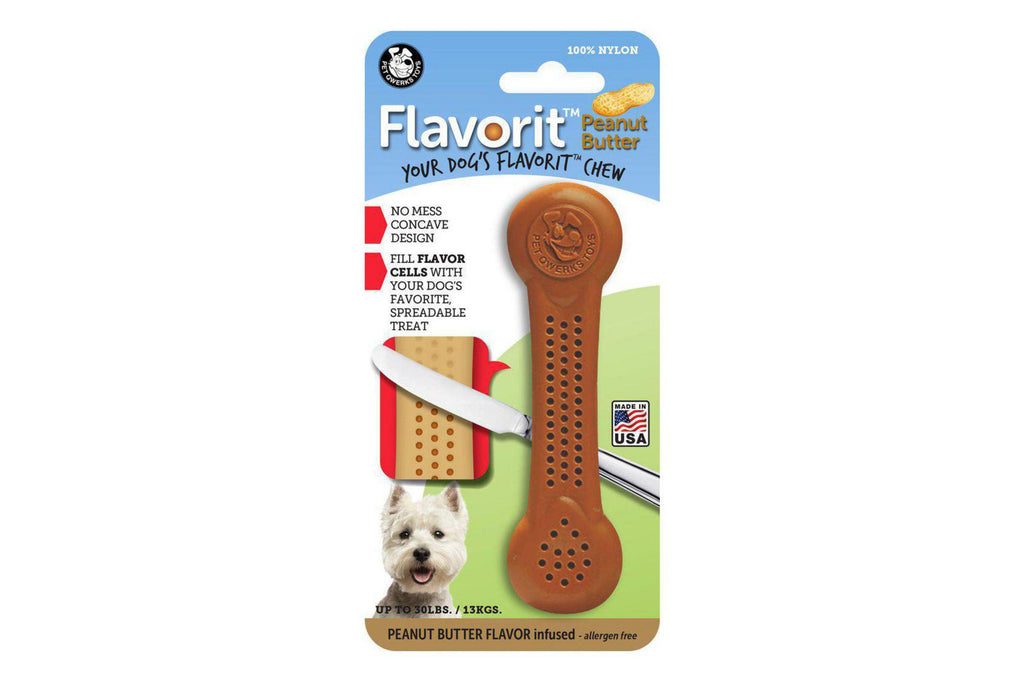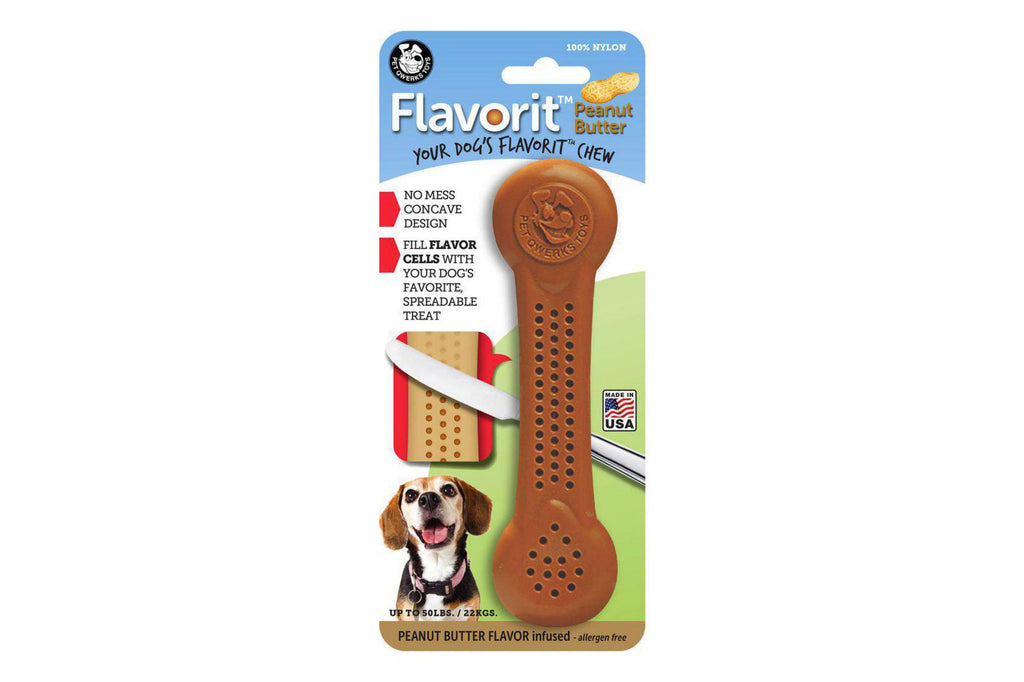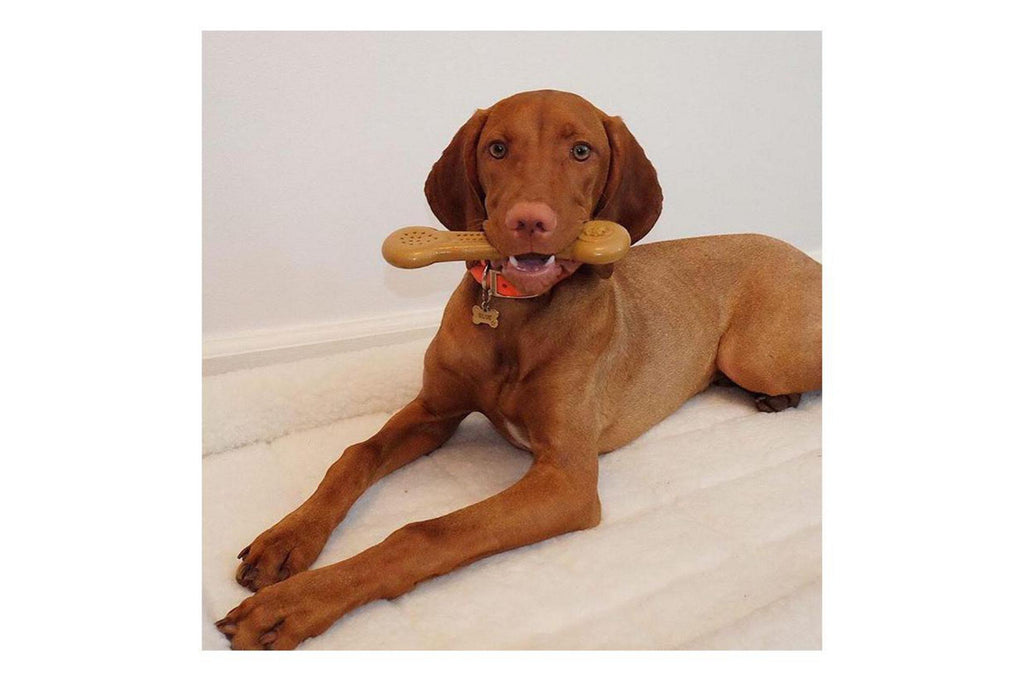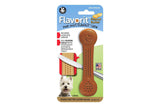 Peanut butter on peanut butter! This is essentially Pet Qwerks' Peanut Butter Flavorit Bone. It's already infused with peanut butter (you can smell it right out of the package) and you can spread peanut butter (or any other spreadable treat) on the little flavor cells along the top and bottom of the toy. Double the peanut buttery fun! 
Even without the spread, the Peanut Butter Flavorit Bone packs in a flavor punch! The toy will fray overtime, massaging your dogs gums and cleaning their teeth as they chew. 
The Peanut Butter Flavorit Bone is proudly made in the USA.