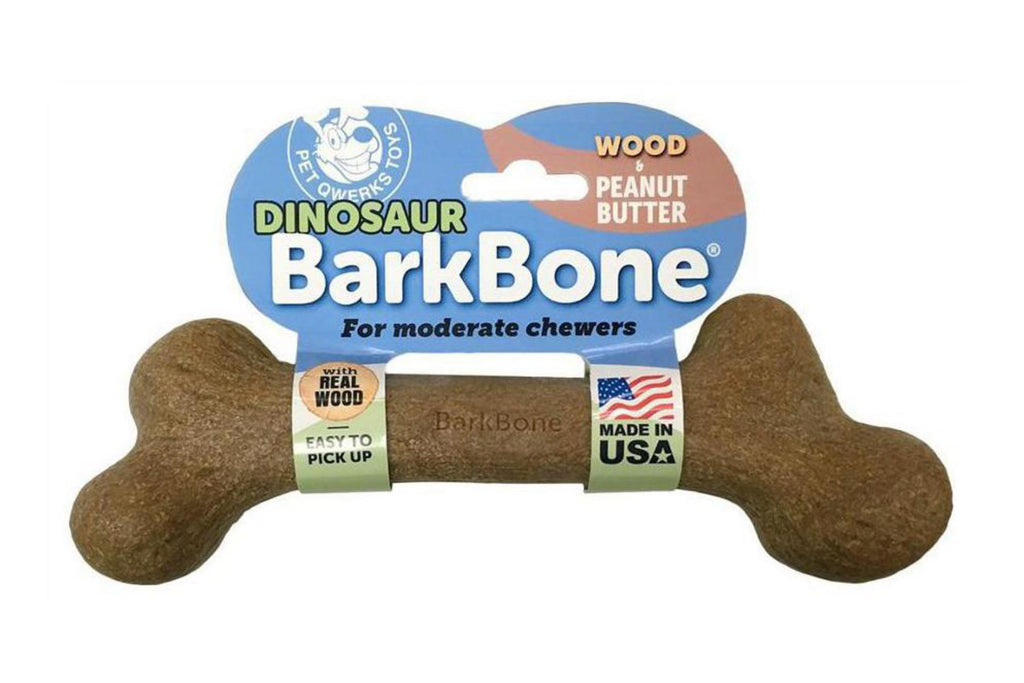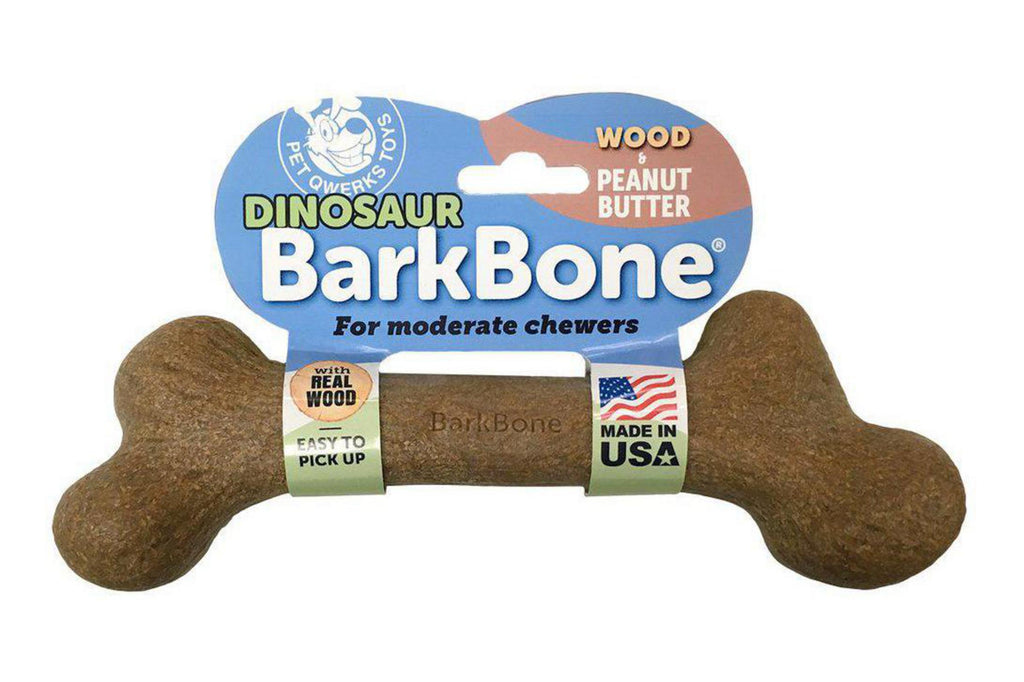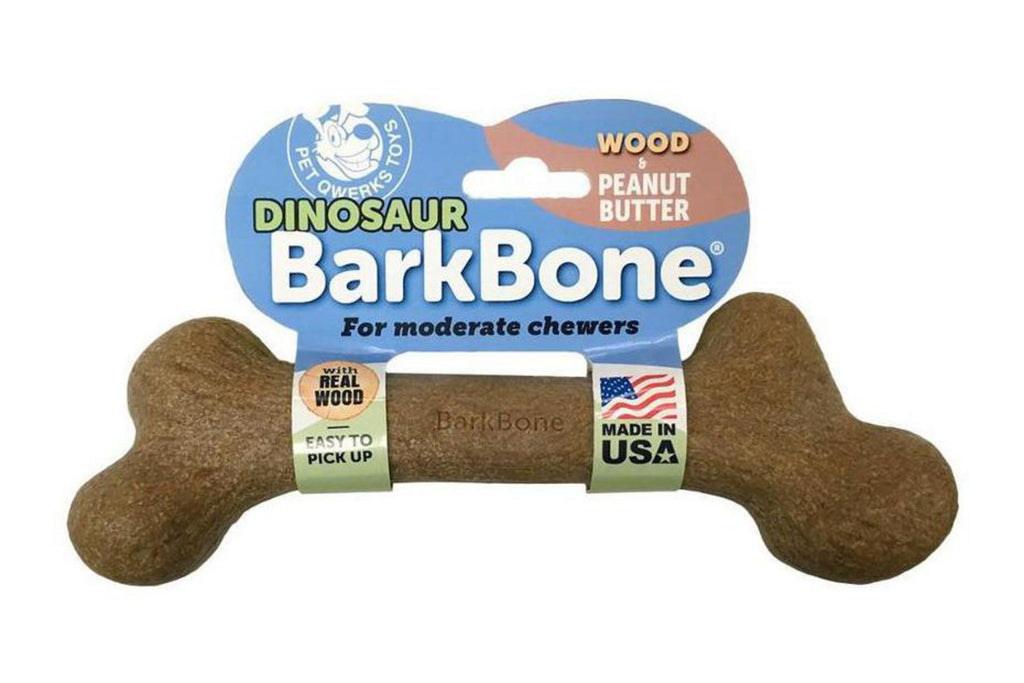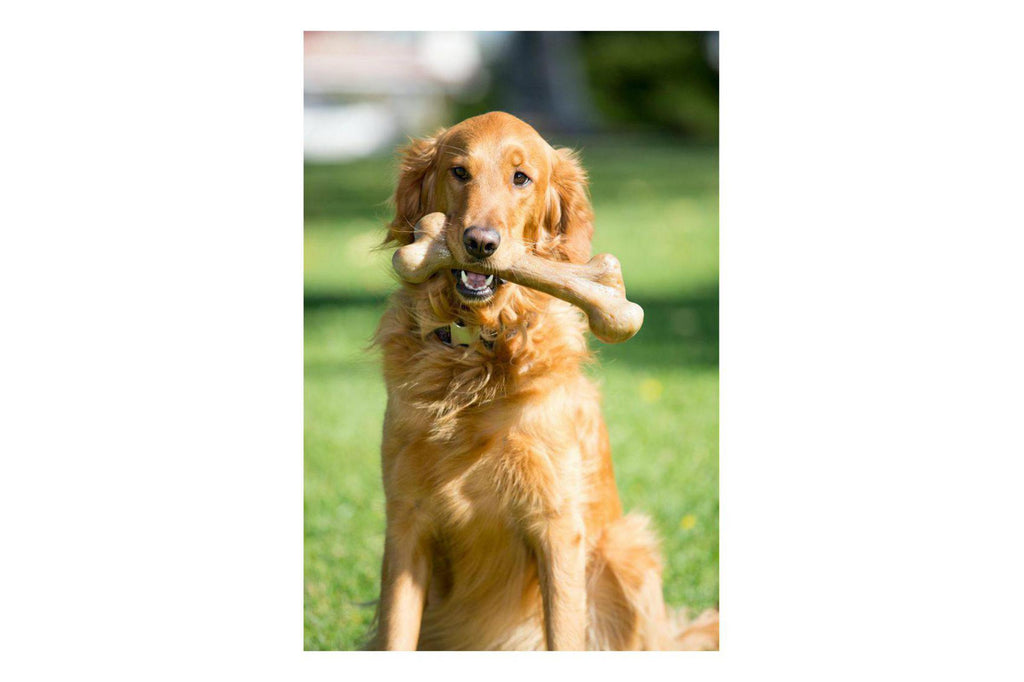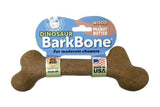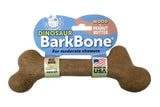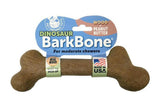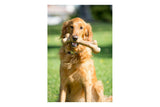 Mmmm... Peanut Butter! Perfect for moderate to light chewers, the Dinosaur Peanut Butter Wood Bone is a big, fun chew that's not quite as tough as the Dinosaur Bacon BarkBone but still a solid chew toy. 
These huge bones are made from wood and peanut butter (all sourced in the USA) and are designed so dogs can easily pick them up. 
The Dinosaur Peanut Butter Wood Bone is proudly made in the USA.
Size Guide
Dog Size
Product Size
35-60 lbs

X-Large

8.2 inches long
60-90 lbs

XX-Large

9.75 inches long
90+ lbs

XXX-Large

11 inches in length
Not sure what size? We can help.