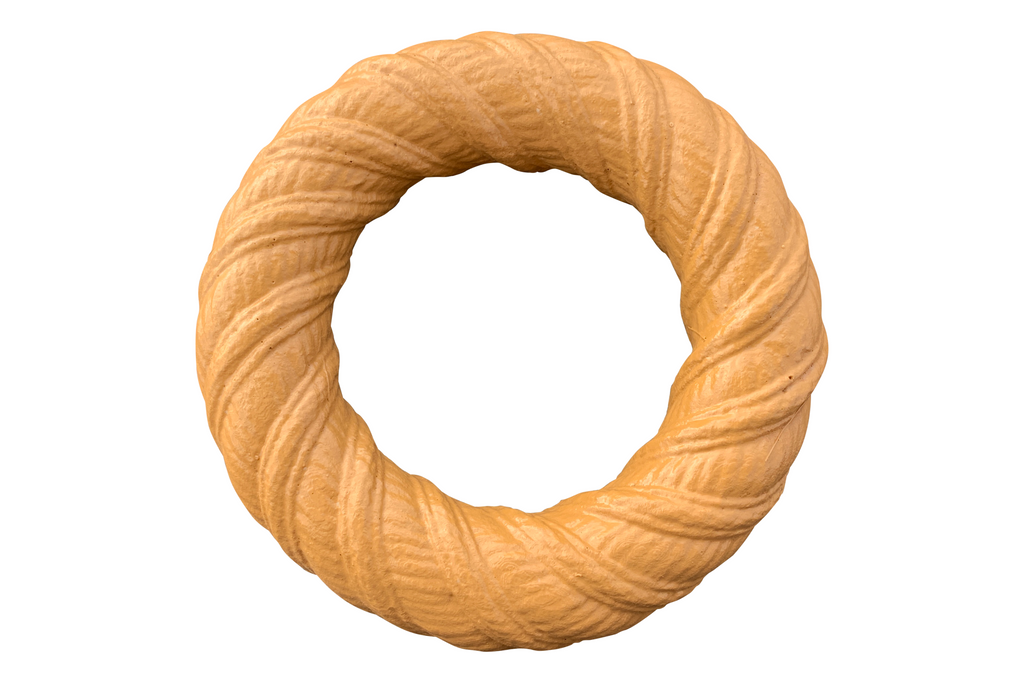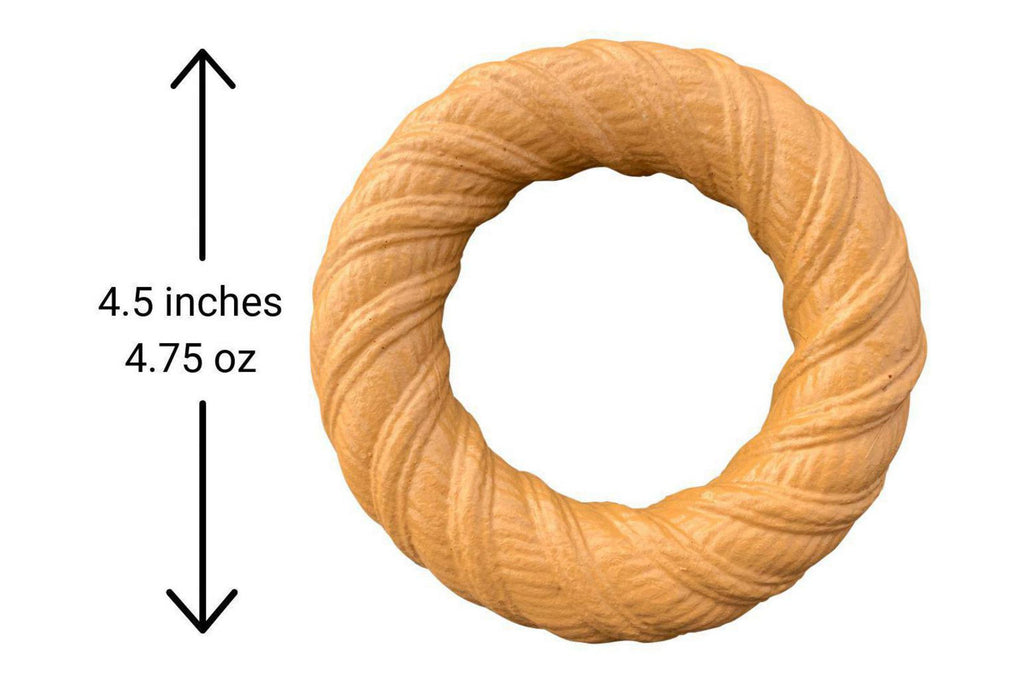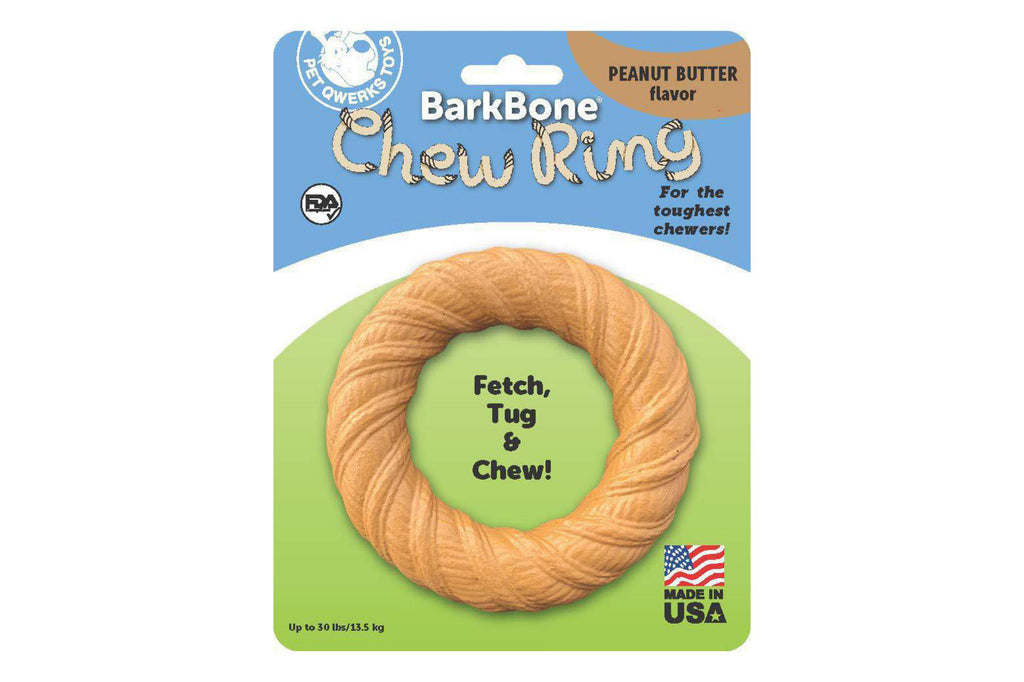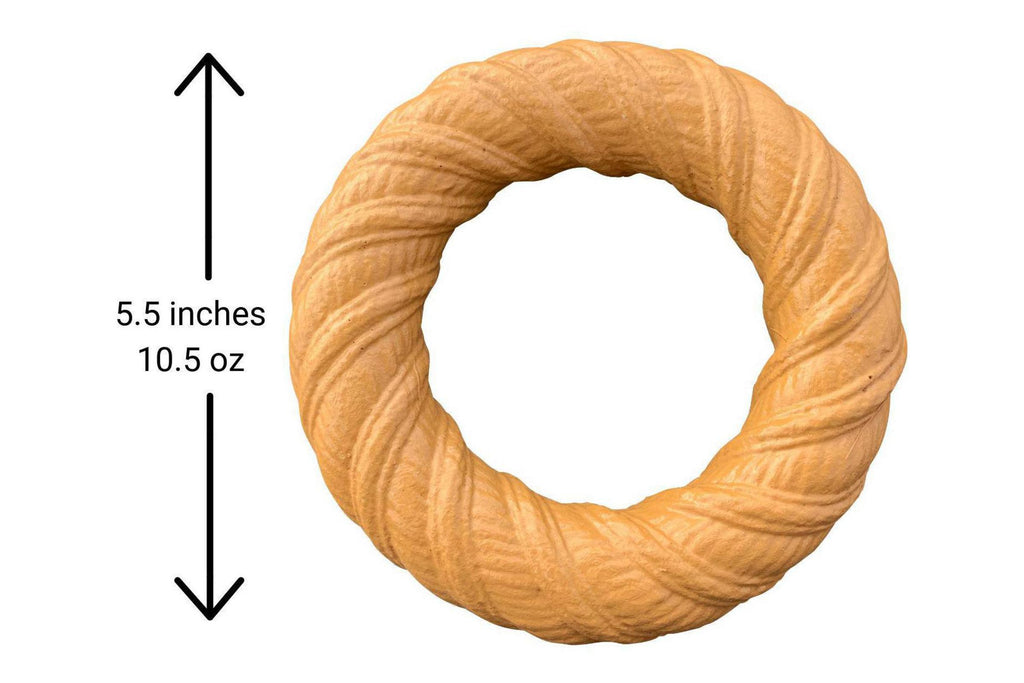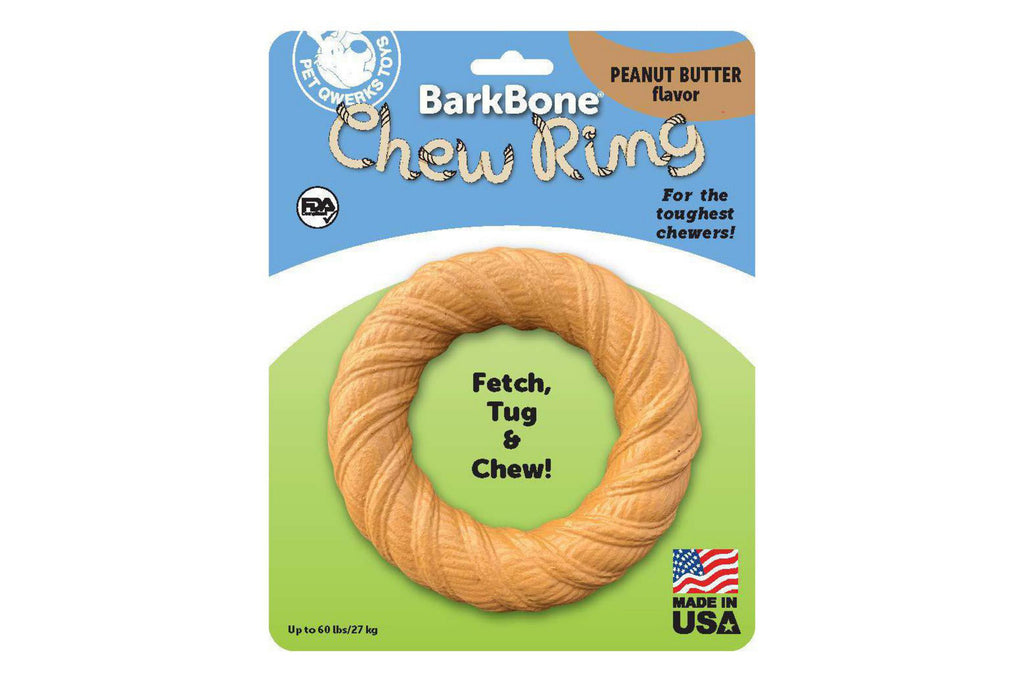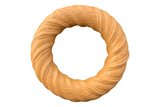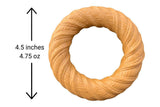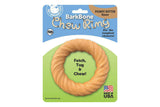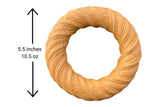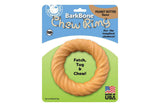 The BarkBone Chew Ring from Pet Qwerks goes above and beyond the usual dog chew toy. This sturdy dog toy is great as a throw toy, a tug toy in addition to being a yummy chew toy (umm.. peanut butter flavor through the entire ring. Yum!)
A great chew toy is one that's also good for teeth and this ring actually massages gums and cleans teeth as it frays. Neat!
The BarkBone Chew Ring Peanut Butter is proudly made in the USA.