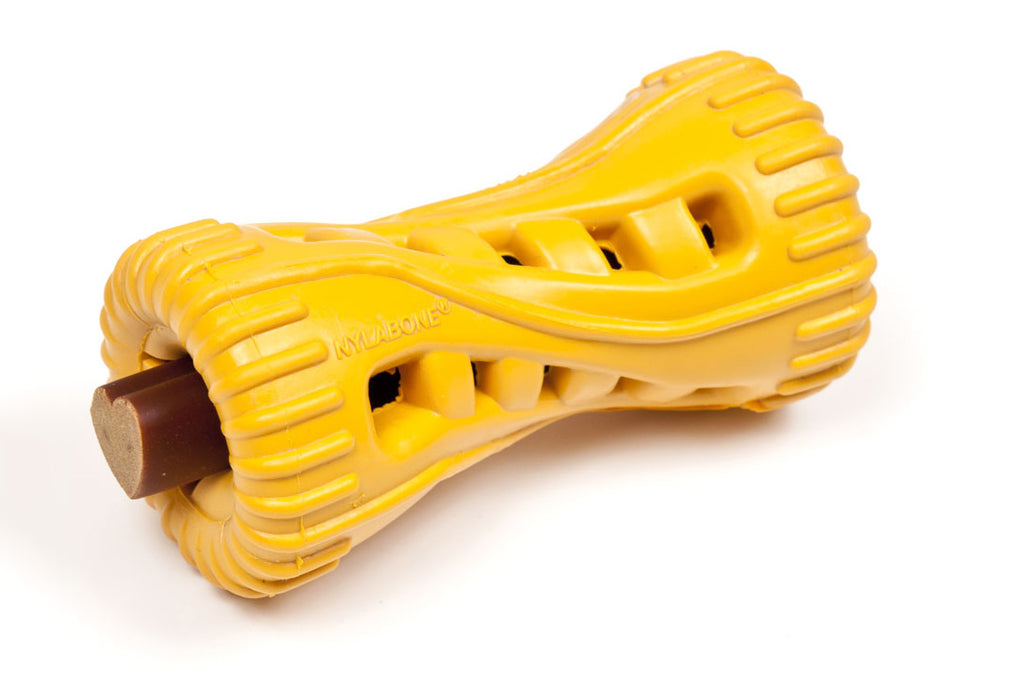 I'm bored... not anymore! Meet the "keep your dog so busy that they'll forget that could be doing something else right now" treat toy. This vanilla-scented treater holder toy will definitely please. Insert one of the included chicken-flavored treat sticks or try adding your pup's favorite kibble. 
Treats Made in USA. Treat holder imported.
Note: This product can only be shipped within the United States due to food restrictions.