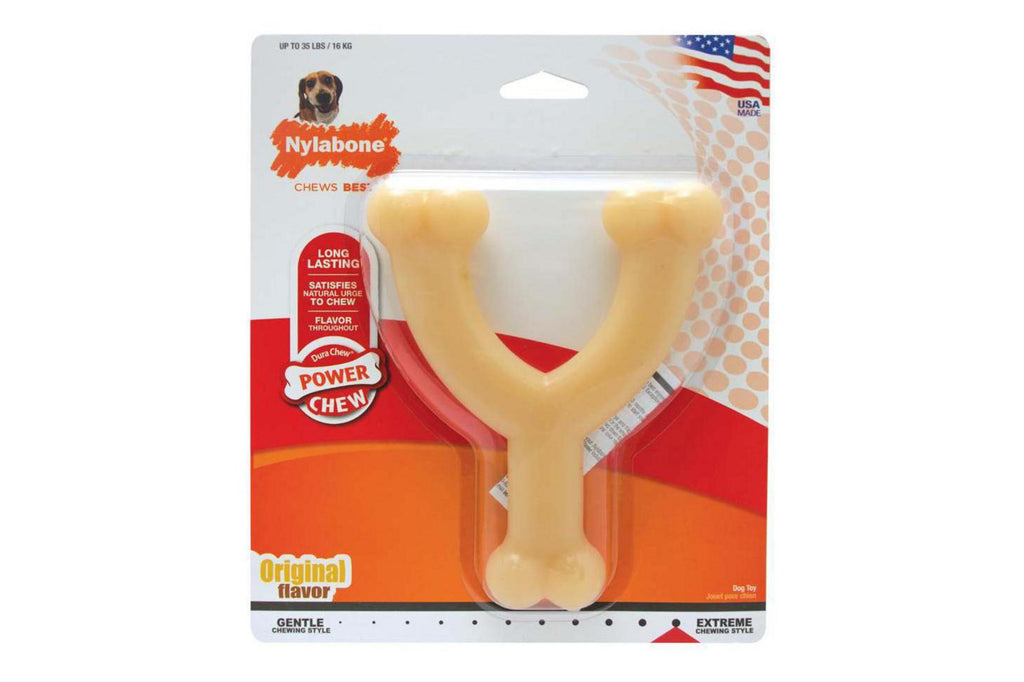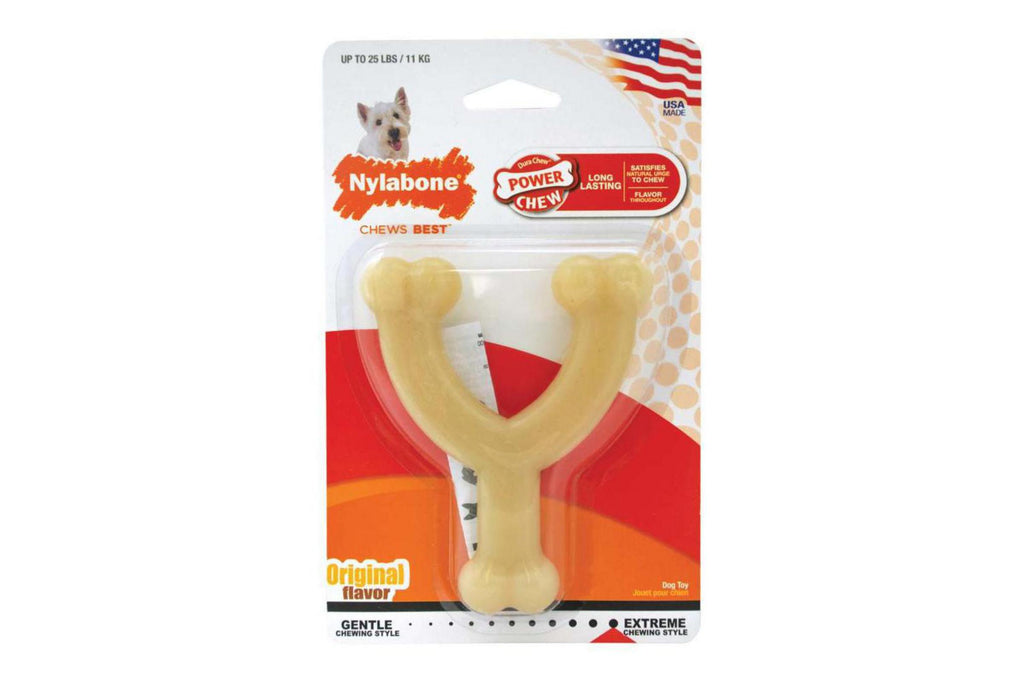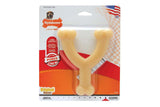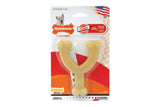 You've just finished the turkey dinner for Thanksgiving and now it's time to grab the wishbone and make a wish. Oh wait. You grabbed the Original Wishbone...good luck pulling it apart. This Wishbone is made for the dogs and built to last through all the chewing.
Designed for powerful chewers. Bristles raised during chewing help clean teeth and control plaque & tartar build-up.
The Original Wishbone is proudly made in the USA.