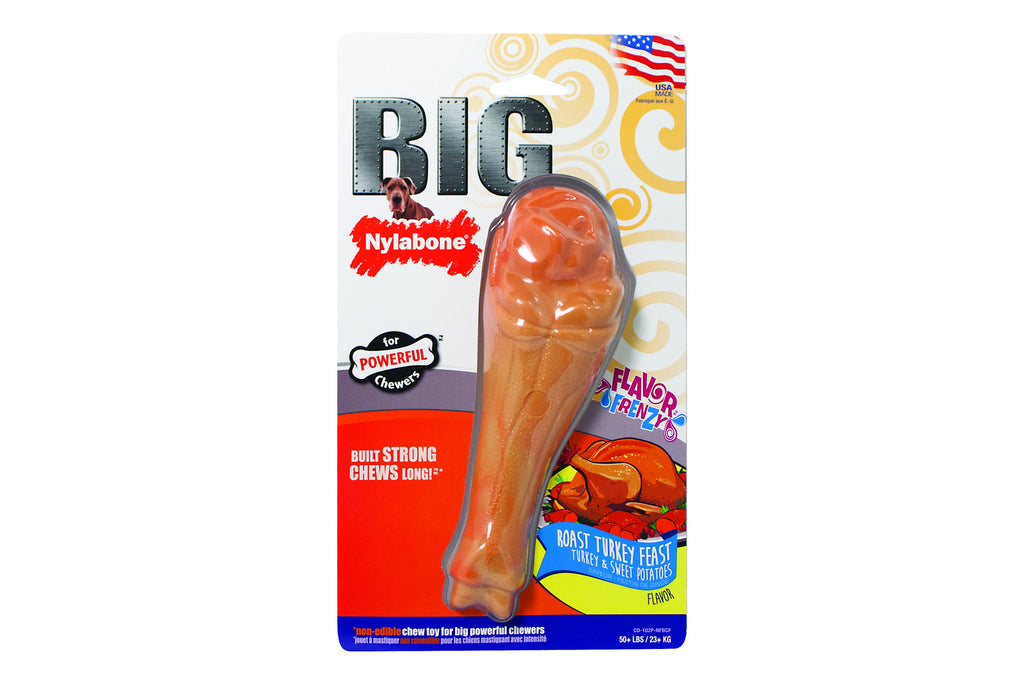 Gobble, yum, bark! Built on the awesomeness of the Original Big Chews Turkey Leg, this version comes packed with flavor. What dog would refuse a Roasted Turkey Feast Turkey and Sweet Potatos flavor? 
Built with legendary Nylabone, this Turkey Leg is designed to fray over time. This helps to clean the teeth and massage the gums. 
The Flavor Frenzy Big Chews Turkey Leg is proudly made in the USA.