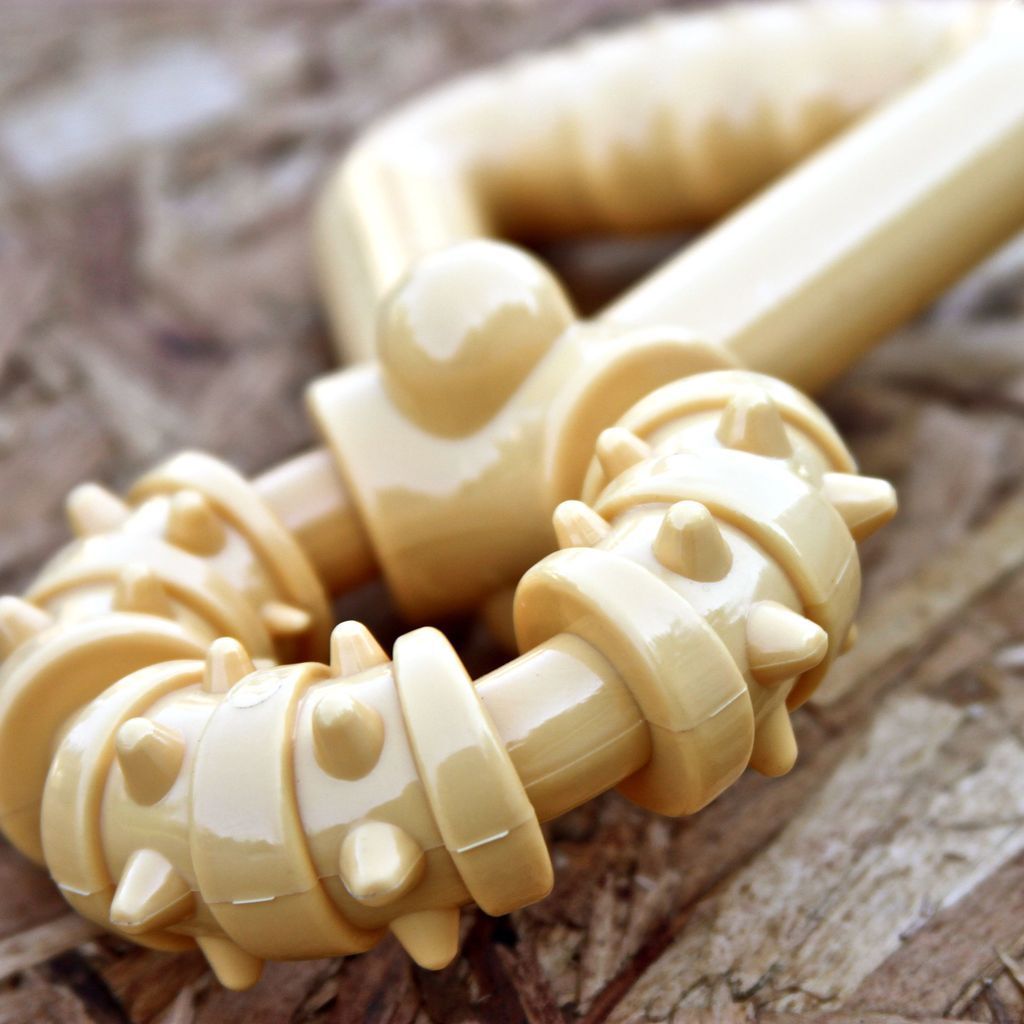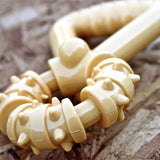 Scotty the dog once trained for the big tug match with the Dura Chew Plus Textured Tug. Needless to say he lost, but he had a great time chewing on the chicken-flavored tug all while cleaning his teeth too! Another super tough toy that is guaranteed to last.
Designed for powerful chewers. Multi-textured for increased chewing appeal. Bristles raised during chewing help clean teeth and control plaque & tartar build-up.
The Dura Chew Plus Textured Tug is proudly made in the USA.