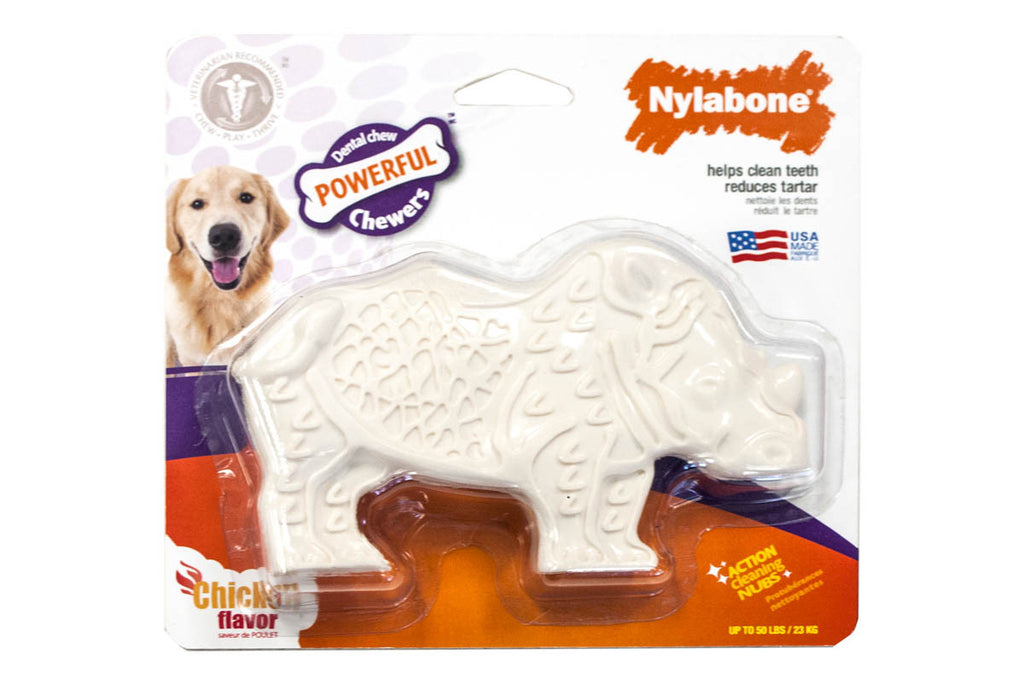 Run for the hills! This isn't an ordinary Rhino. It's not here to cause any trouble, it's here to do some serious cleaning. 
Made from super tough nylon, this chew will hold up in style. Frays over time to help clean the teeth and massage the gums. Yes!
The Dura Chew Dental Rhino is proudly made in the USA.