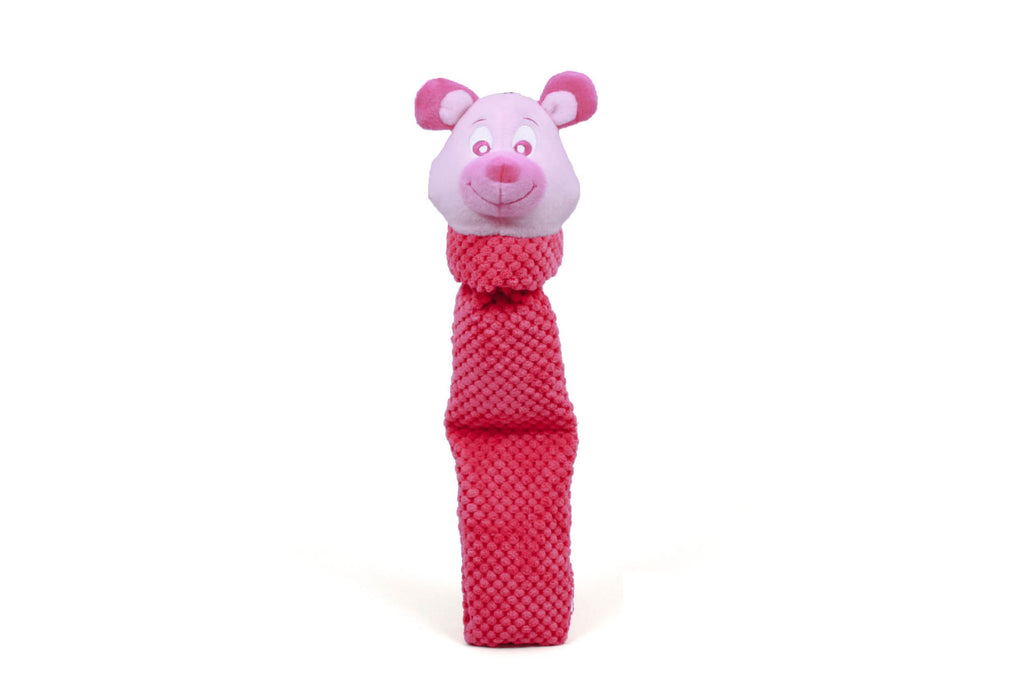 Kyjen
Invincibles Flappy Friends - Bear
This product has been discontinued.
Final Sale: This product is not covered by a warranty and may not be returned or exchanged.
Free Shipping on USA Orders $49+
It kind of reminds you of a Care Bear for dogs... Made with 2 squeakers that will keep squeaking even if punctured, this plush toy is built to last for moderate chewers. Fabric used is a nubby-textured outer lined with tear-resistant materials. 
This toy enjoys being sqeaked!