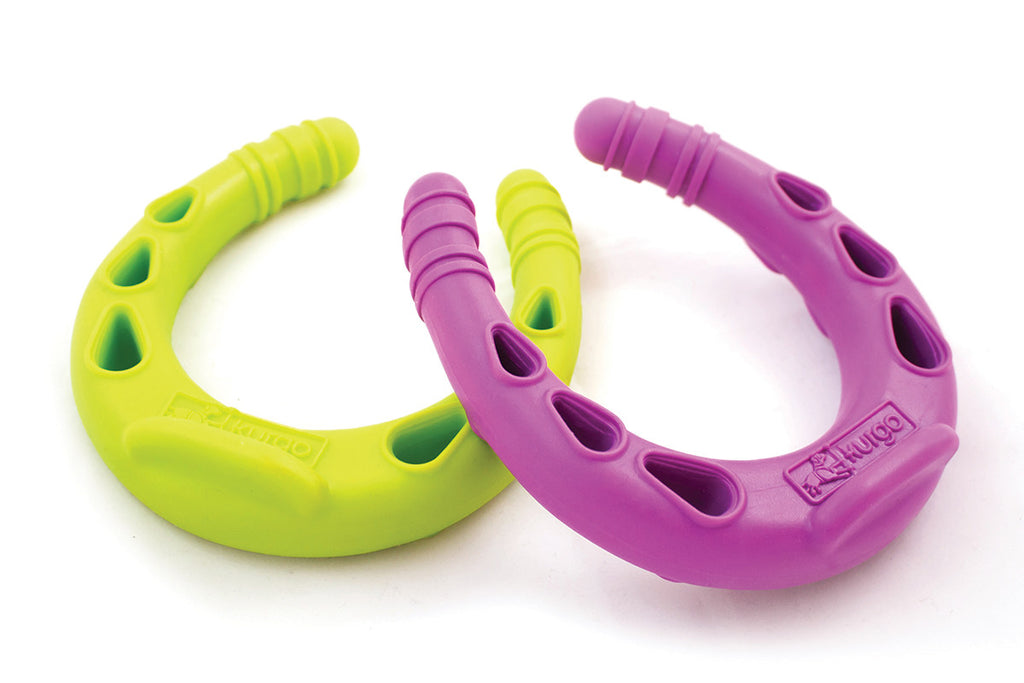 Mr. Ed is missing his shoe! The Huck-It Horseshoe is pretty near to the real thing! Made of a supertough, non-toxic material, this horseshoe is perfect for a good game of fetch.
Bonus: Throw a few stakes in the ground and practice horseshoes while your dog plays fetch. 
This can be safely cleaned in a dishwasher. Top rack only, please.
Awesome! The Huck-It Horseshoe floats in the water.