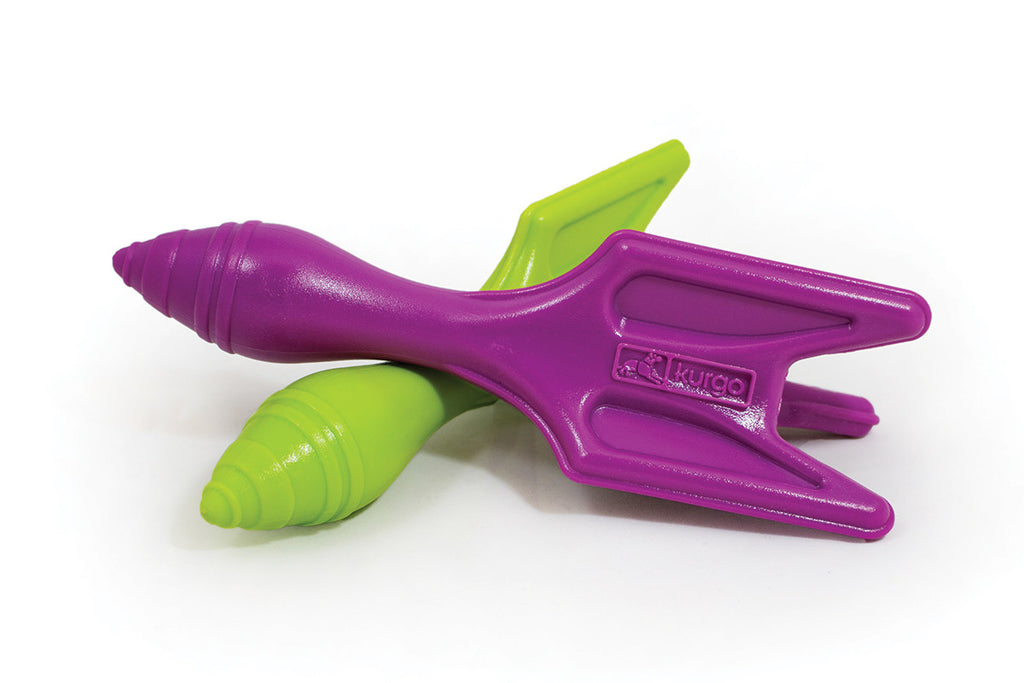 Run! There's a dart coming at ya! Don't worry though, this dart is made of a super tough material for dogs. Practice your game of lawn darts while your dog gets some fetching out of their system. 
This can be safely cleaned in a dishwasher. Top rack only, please.
Awesome! The Doggie Dart floats in the water.