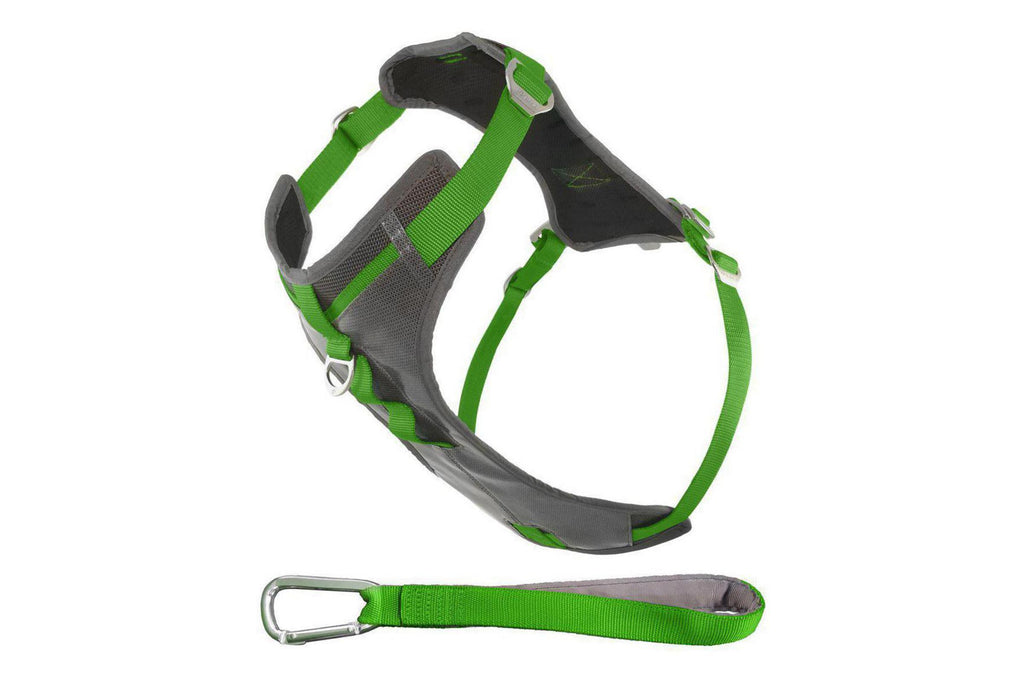 From running around the dog park to climbing up Mount Everest, the Allagash Safety Walking Harness by Kurgo has got your dog covered. Made from durable, waterproof material, reinforced construction, and all metal hardware, this harness is built tough enough for any place your dog will go. Four adjustment points allow for a nearly custom fit and the chest pad is broad and padded for extra protection and comfort. Option of attaching leash on back for a walking harness or on the chest for a no pull harness.  
Includes a 10-inch lead which can be attached via carabiner to any harness for training or attached to your car seatbelt system to restrain your dog while driving 
Size Guide
Dog Size
Product Size
15-35 lbs

Small

Neck: 12-20 inches (30-50 cm)
35-60 lbs

Medium

Neck: 16-25 inches (40-63 cm)
60-90 lbs

Large

Neck: 18-30 inches (46-76 cm)
90+ lbs

X-Large

Neck: 24-35 inches (61-89 cm)
Not sure what size? We can help.