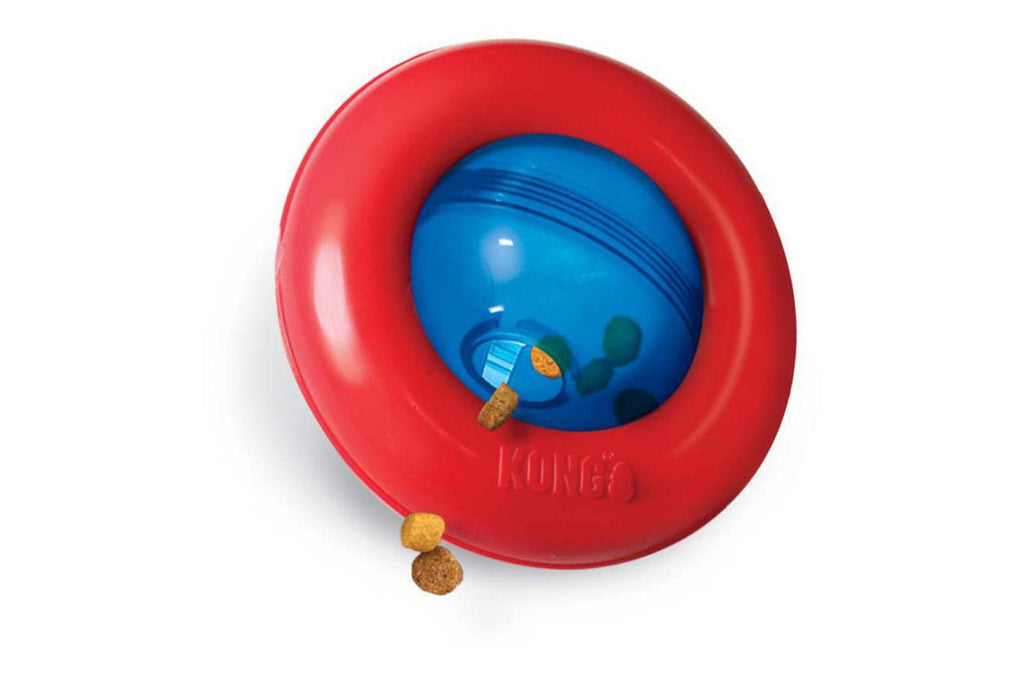 Weeble, wobble, gyro left and right! The Gyro Feeder is perfect to keep your dog busy, busy, busy. Great for throwing some kibble or treats in and watch your dog figure out how to get something tasty. 
The  KONG Gyro is sure to keep them busy by rolling and flipping. The spinning center orb and static outer ring encourage dogs to push, paw and roll the Gyro, all the while dispensing tasty rewards along the way. Great cognitive stimulation for dogs.
Hand wash only.
Size Guide
Dog Size
Product Size
15-35 lbs

Small

5 x 5 x 2.5 inches
35-60 lbs

Large

6.5 x 6.5 x 3.5 inches
60-90 lbs

Large

6.5 x 6.5 x 3.5 inches
Not sure what size? We can help.