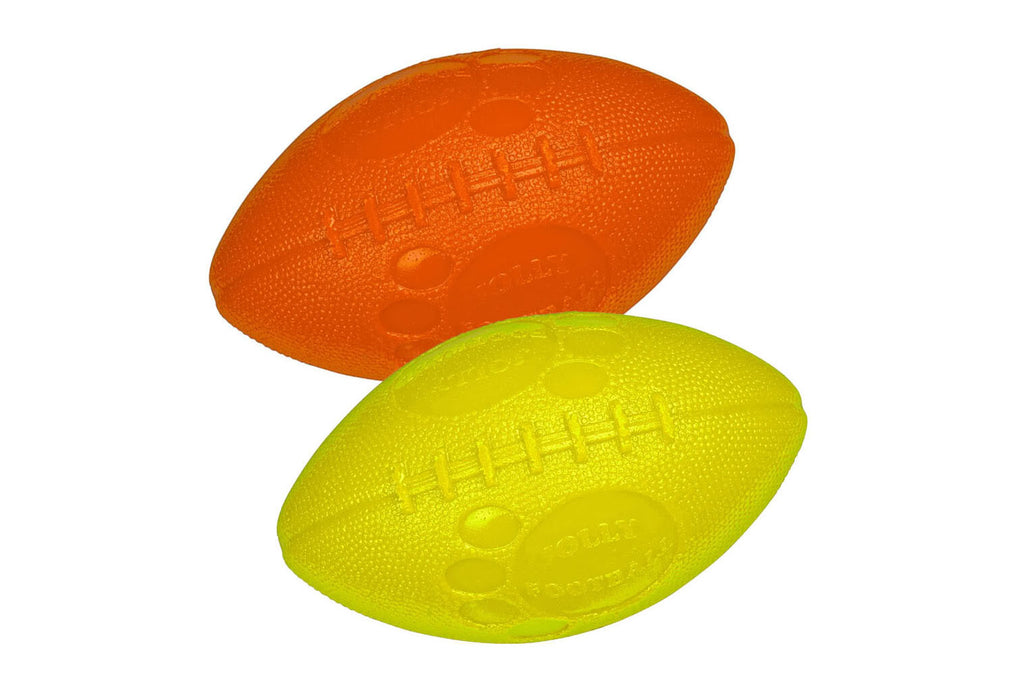 What dog doesn't wish he was Joe Montana?! Well, probably lots, but still dogs love a good game football. Meet the Jolly Football; the perfect mix of soft, tough, floaty ball action. Made of a pliable material, this ball has a soft touch, but even if punctured will keep its shape. Great for a game a fetch with your dog or as a regular ball to toss around with a buddy. 
The Jolly Football is proudly made in the USA.
This toy has a nice bounce for extra chasing.
Awesome! The Jolly Football floats in the water.