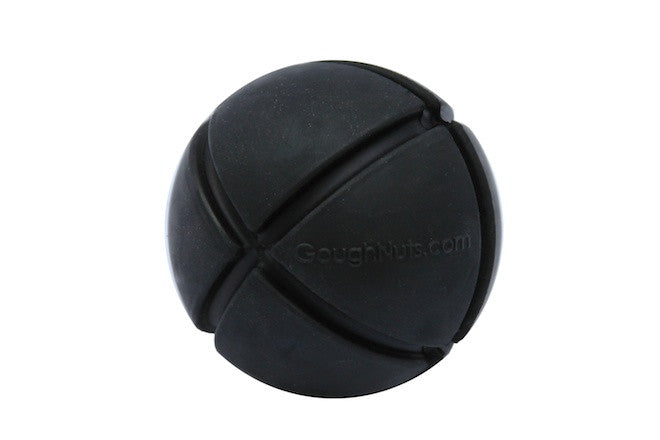 How high can a big ball bounce if you bounced the ball off the big brown base? Yeah, we don't know the answer either, but we do know that this is one of the bounciest balls that you'll find. Not only is it super tough, but based on its solid construction it's sure to give your dog a run for its money. 
Bonus: As with all Goughnuts, it's tough and even if your pup starts taking chunks out of it, if you see any of the red core of the toy showing then you know it's time to get a replacement.
The Goughnuts Ball is proudly made in the USA.
This toy has a nice bounce for extra chasing.
This product can be recycled. Mother Nature thanks you.
Size Guide
Dog Size
Product Size
35-60 lbs

Large

3 inches in diamter
60-90 lbs

Large

3 inches in diamter
90+ lbs

Large

3 inches in diamter
Not sure what size? We can help.