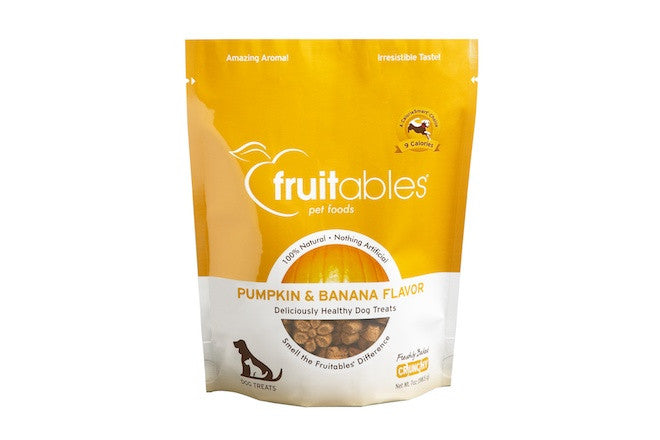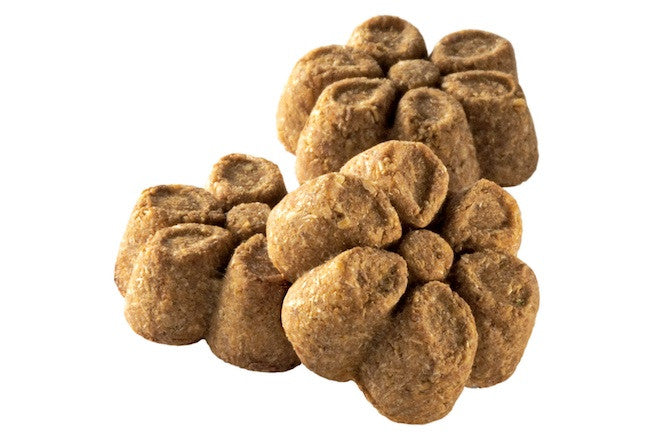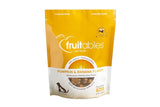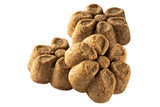 B-A-N-A-N-A! Heck yes! What dog (and human) doesn't love the overwhelming smell of banana bread? Exactly. The ridiculous smell is sure to send a dog's tail waggin'. Besides the fresh smells, these treats are straight up simple and healthy. Perfect for training and rewarding without the worries of weird ingredients or stuff that makes your dog fat. 
They're free of corn, wheat, soy and artificial colors, ingredients and preservatives, rich in antioxidants and high in fiber. Suitable for dogs of all sizes, feed up to 3 treats per day for every 10 pounds your dog weighs.

Under 9 calories per treat
Treats per pouch: about 90
Crude Protein (Min) 8.0% 
Crude Fat (Min) 6.0% 
Crude Fiber (Max) 8.0% 
Moisture (Max) 10.0 % 
Calorie Content: 3,447 kcal/kg (3,490 sweet potato) ME by calculation (Modified Atwater formula) 
Ingredients: Pumpkin, Organic Oatmeal, Pearled Barley, Potatoes, Oat Fiber, Canola Oil, Brown Sugar, Bananas, Cinnamon, Natural Flavor, Vanilla, Mixed Tocopherols 
The Crunchy Pumpkin & Banana Dog Treat is proudly made in the USA.
Note: This product can only be shipped within the United States due to food restrictions.
Size Guide
Dog Size
Product Size
0-15 lbs

7 ounce

7 ounces
15-35 lbs

7 ounce

7 ounces
35-60 lbs

7 ounce

7 ounces
60-90 lbs

7 ounce

7 ounces
90+ lbs

7 ounce

7 ounces
Not sure what size? We can help.