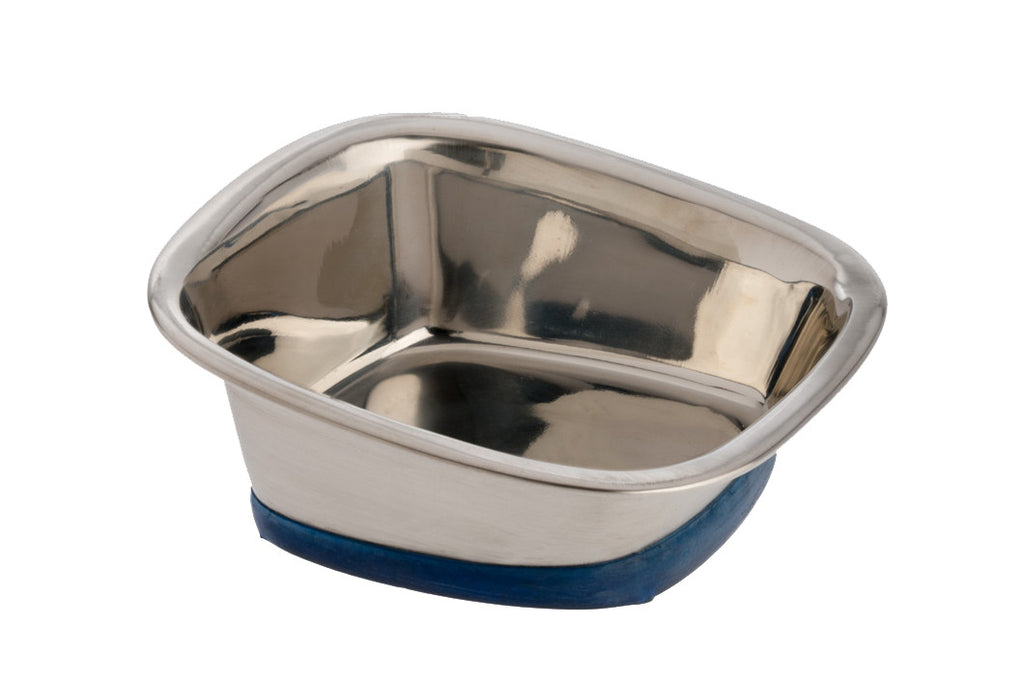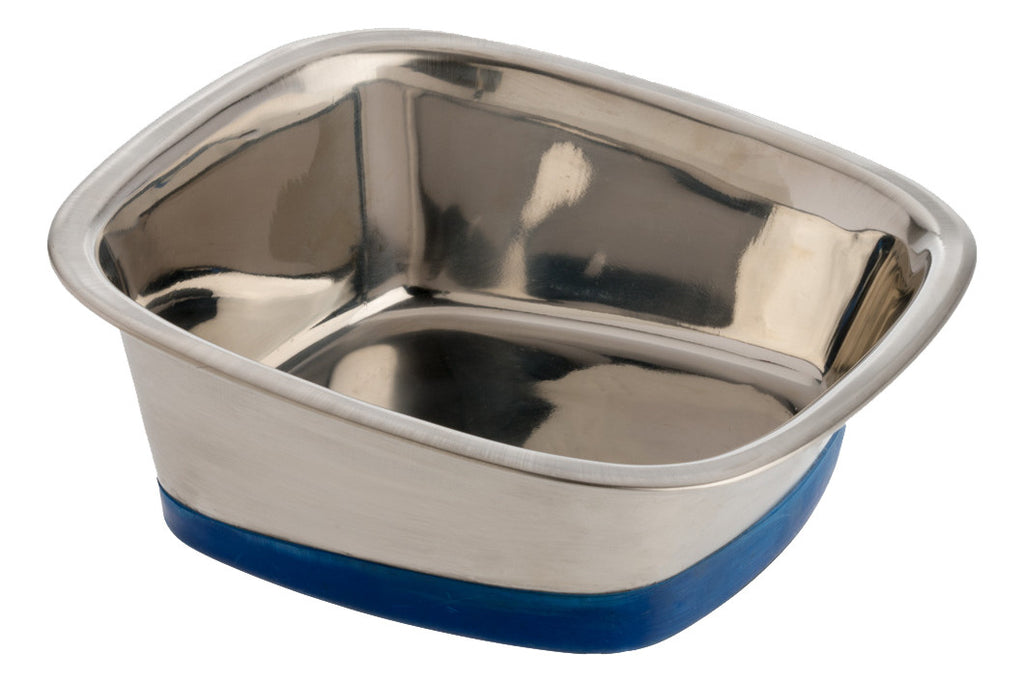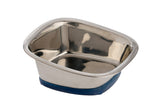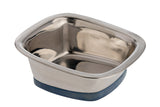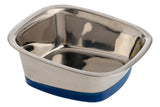 Sturdy, slanty and non-slippage. Awesome! 
This high-quality, heavy-duty stainless steed bowl is quite a bit thicker than similar bowls. The slant offers a slightly better angle for eating and the higher wall helps to prevent spillover for the intensive eater. The patented permanently-molded rubber ring on the bottom that helps to prevent sliding and cuts down on the noise. 
Small: Holds up to 2 cups of dry food
Medium: Holds up to 4 cups of dry food
Large: Holds up to 7 cups of dry food
This can be safely cleaned in a dishwasher. Top rack only, please.
Size Guide
Dog Size
Product Size
0-15 lbs

Small

6 x 6 inches
15-35 lbs

Small

6 x 6 inches
35-60 lbs

Medium

7 x 7 inches
60-90 lbs

Large

8 x 8 inches
90+ lbs

Large

8 x 8 inches
Not sure what size? We can help.