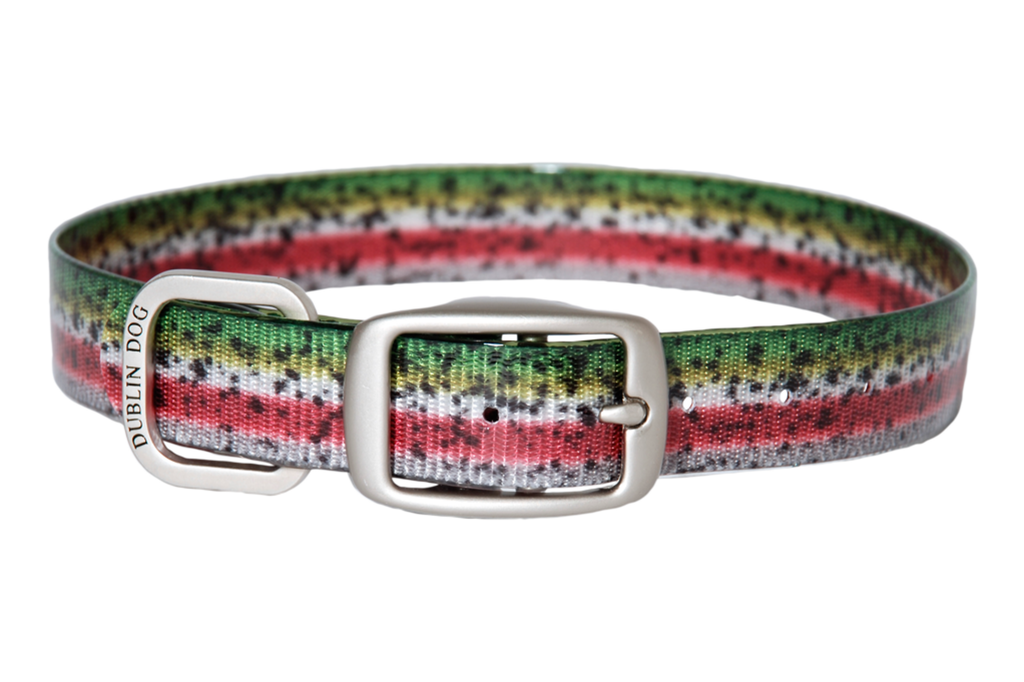 Now your dog can swim with the colors of the rainbow! Inspired by the beautiful colors of the rainbow trout, Dublin Dog's Rainbow Trout KOA Collar is stylish yet super functional.
Completely waterproof, this collar is made of durable metal hardware and is designed to keep odors and moisture away. Take your pup anywhere with this collar and clean it with some soap and water. 
The Rainbow Trout KOA Collar is proudly made in the USA.
Size Guide
To measure for your dog, use a cloth tape measure or a piece of string and measure snugly, but not too tight, around your dog's neck. Then add 1 to 2 inches to this measurement; this is your dog's neck size. Use this measurement to select the proper collar size for your dog.
For example, if your dog's neck measures 16 inches, then your dog's neck size is between 17 to 18 inches and you should get a collar that has a range that fits the neck size, such as a collar that adjusts from 12 to 20 inches.
Remember to check the collar's fit. It should be snug with enough room to slide two fingers between your dog's neck and collar.
Not sure what size? We can help.