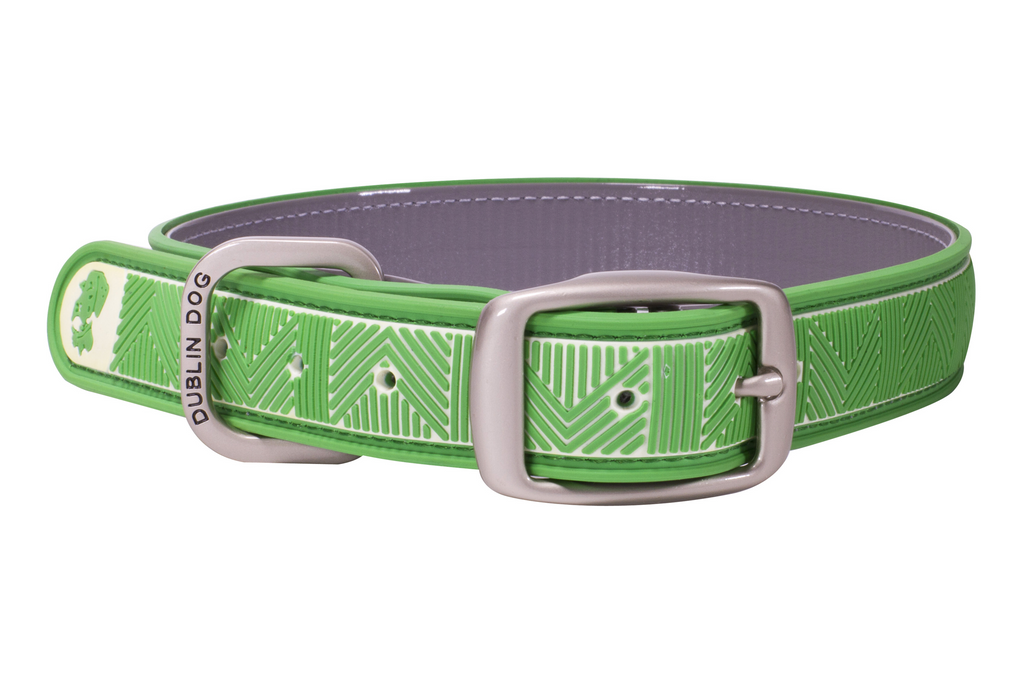 Don't be fooled by the stylish look of the maritime green chevron collar by Dublin Dog. This collar is made of special synthetic polymers that make it waterproof and keeps bacteria and odors away.
All the hardware on the collar is made of brass with a satin finish which makes it more durable.
Hurray for no more smelly wet dogs! 
The Maritime Green Chevron Collar is proudly made in the USA.
Size Guide
To measure for your dog, use a cloth tape measure or a piece of string and measure snugly, but not too tight, around your dog's neck. Then add 1 to 2 inches to this measurement; this is your dog's neck size. Use this measurement to select the proper collar size for your dog.
For example, if your dog's neck measures 16 inches, then your dog's neck size is between 17 to 18 inches and you should get a collar that has a range that fits the neck size, such as a collar that adjusts from 12 to 20 inches.
Remember to check the collar's fit. It should be snug with enough room to slide two fingers between your dog's neck and collar.
Not sure what size? We can help.