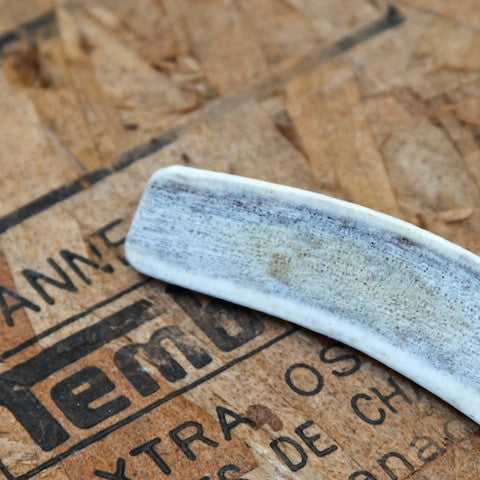 "Bark," says the dog. That means the dogs absolutely love these antlers. We're not joking, they won't be able to put these antlers down. Why? Well, it's real antlers (bones) but they are split right down the middle to expose the yummy marrow goodness. Can't go wrong here. A great alternative to traditional rawhide and dog bones.
The Split Antlers is proudly made in the USA.
This product is made of eco-friendly materials.
Note: This product can only be shipped within the United States due to food restrictions.
Size Guide
Dog Size
Product Size
0-15 lbs

X-Small

3-3.5 inches in length
15-35 lbs

Small

4.5-5 inches in length
35-60 lbs

Medium

5.5-6 inches in length
60-90 lbs

Large

6-7 inches in length
90+ lbs

Large

6-7 inches in length
Not sure what size? We can help.