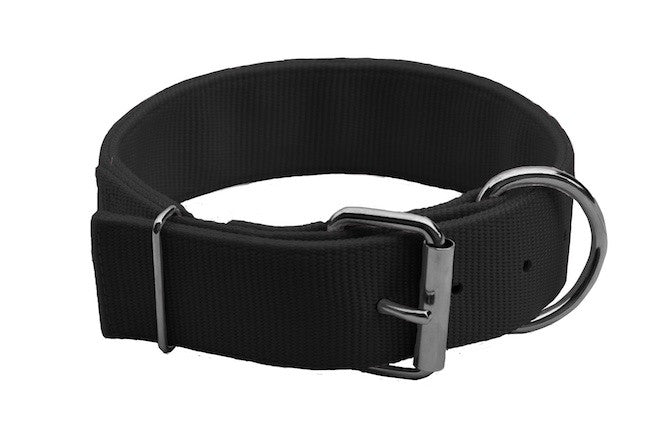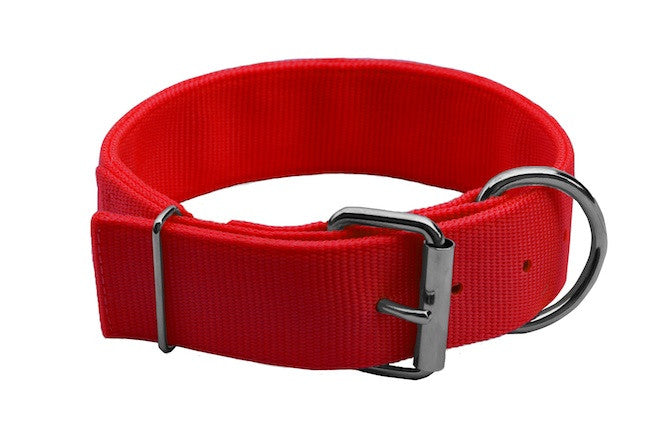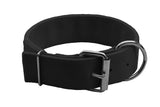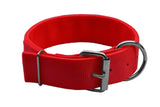 There's a reason this collar is named the Macho Dog. Simply put, this is the biggest, baddest, "normalish" dog collar that we've seen. What we like most about this collar is that for being extremely tough it doesn't look intimidating like other tough collars. Made from double thick 1.75" webbing, this collar is built to last and hold up to the biggest of dogs. 
Bonus: Since the collar has a larger width, it puts less pressure on your dogs neck compared to smaller widths. Bark!
The Macho Dog Double-Ply Collar is proudly made in the USA.
Size Guide
To measure for your dog, use a cloth tape measure or a piece of string and measure snugly, but not too tight, around your dog's neck. Then add 1 to 2 inches to this measurement; this is your dog's neck size. Use this measurement to select the proper collar size for your dog.
For example, if your dog's neck measures 16 inches, then your dog's neck size is between 17 to 18 inches and you should get a collar that has a range that fits the neck size, such as a collar that adjusts from 12 to 20 inches.
Remember to check the collar's fit. It should be snug with enough room to slide two fingers between your dog's neck and collar.
Not sure what size? We can help.