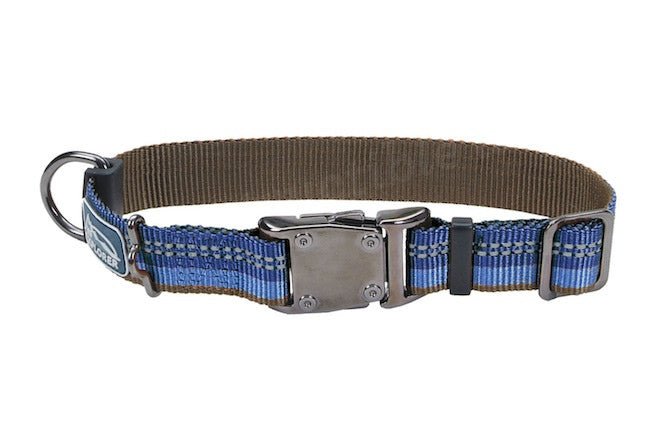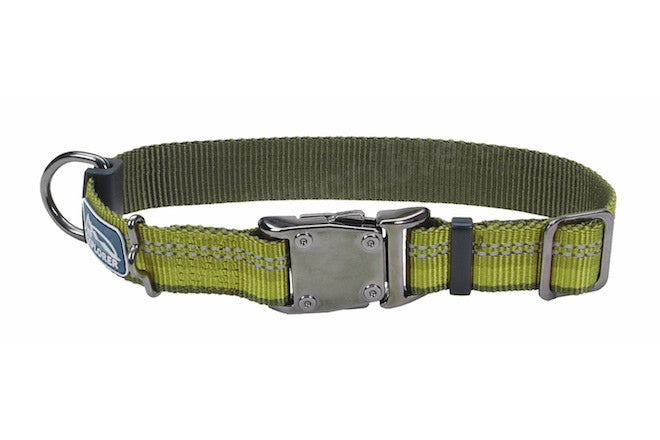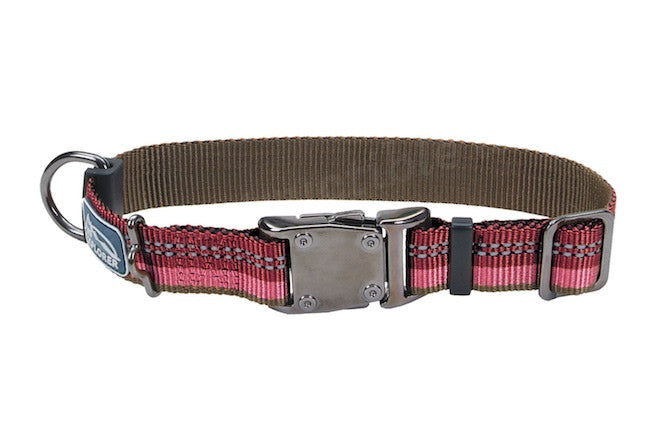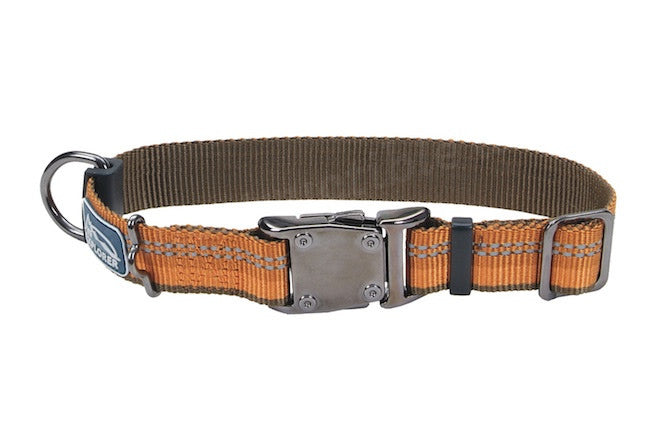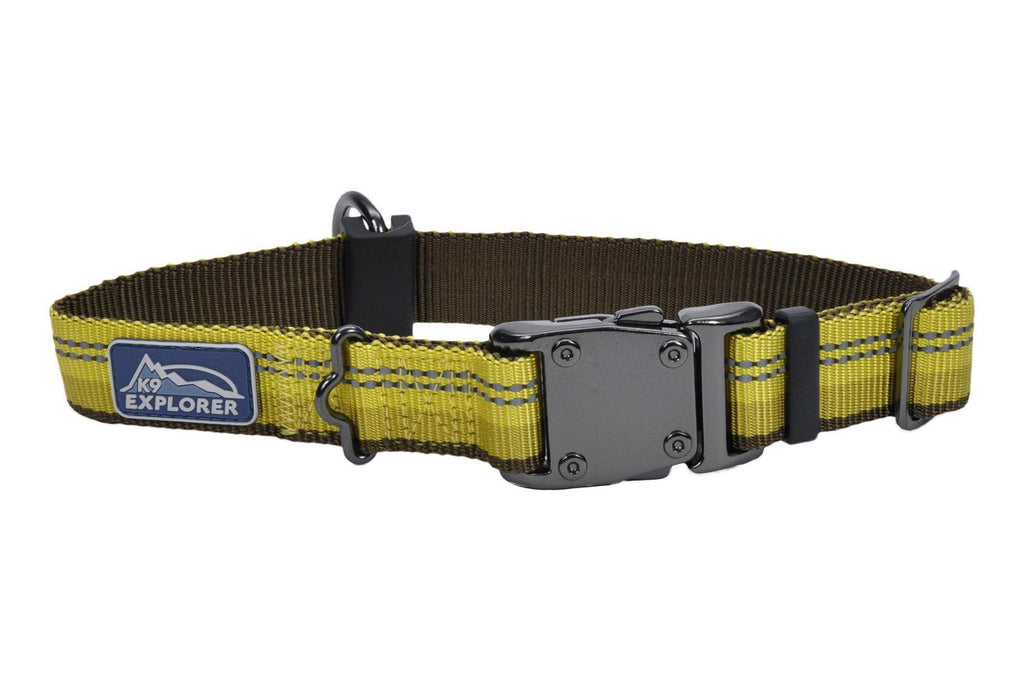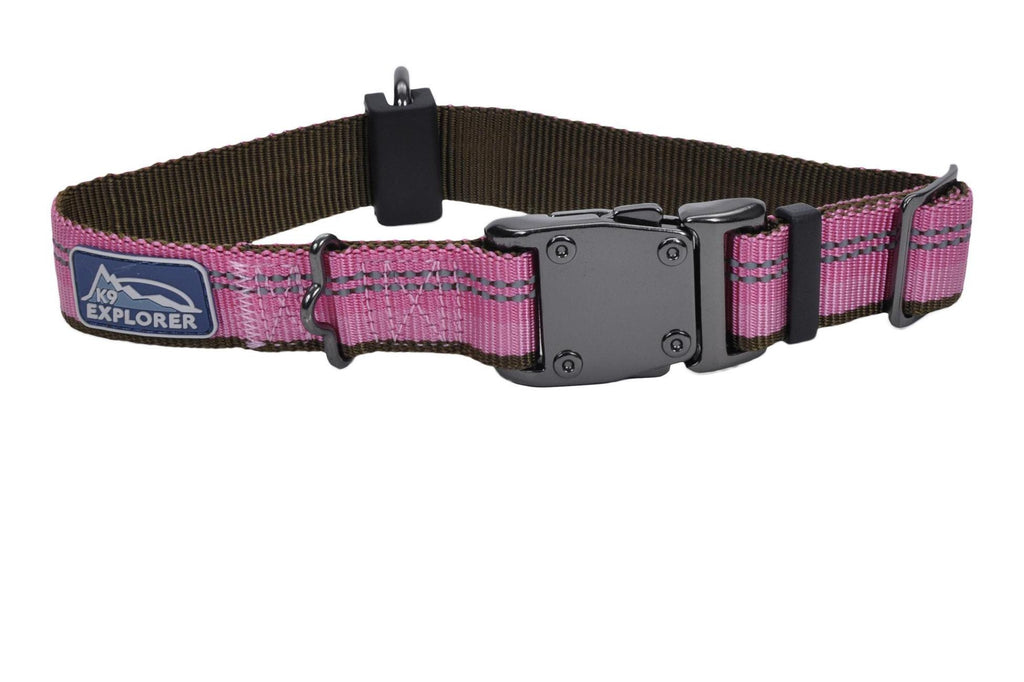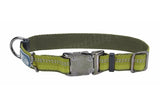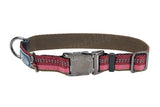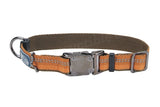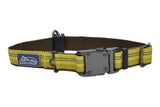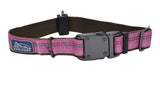 Every dog wants to be an explorer! But you need the right gear. You might look for a sturdy metal buckle and rings, reflective tape so people can see you at night, a separate hook for your tags and maybe a little bit of color and style. Bam! Look no further than this collar...it's ready for your dog's next adventure. 
Grab the matching K9 Explorer Leash or K9 Explorer Rope Leash for added awesomeness.
Size Guide
To measure for your dog, use a cloth tape measure or a piece of string and measure snugly, but not too tight, around your dog's neck. Then add 1 to 2 inches to this measurement; this is your dog's neck size. Use this measurement to select the proper collar size for your dog.
For example, if your dog's neck measures 16 inches, then your dog's neck size is between 17 to 18 inches and you should get a collar that has a range that fits the neck size, such as a collar that adjusts from 12 to 20 inches.
Remember to check the collar's fit. It should be snug with enough room to slide two fingers between your dog's neck and collar.
Not sure what size? We can help.