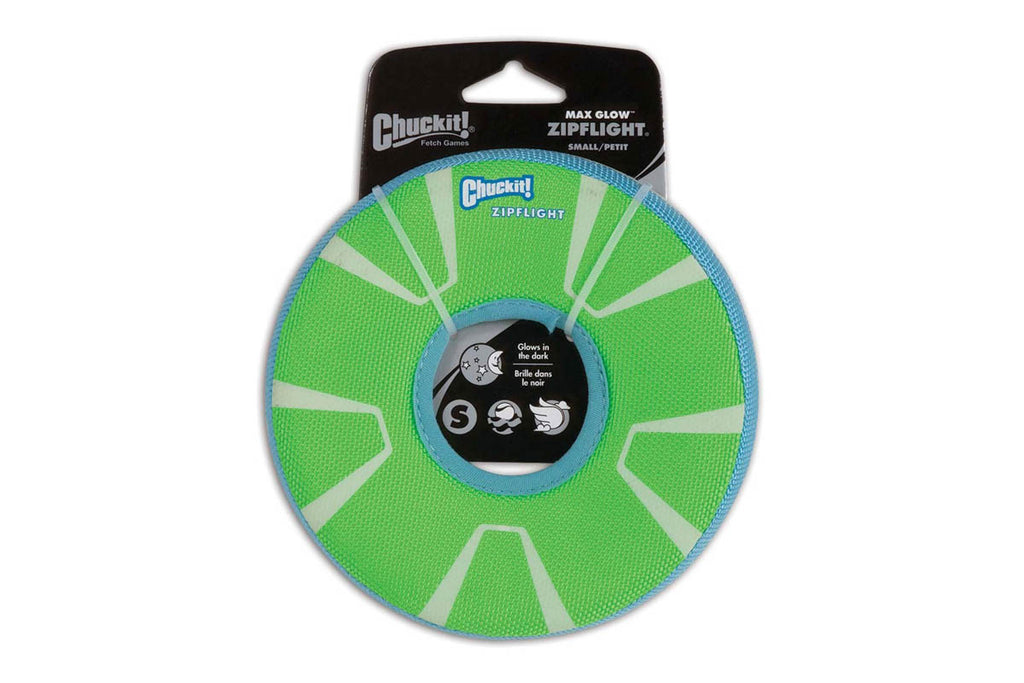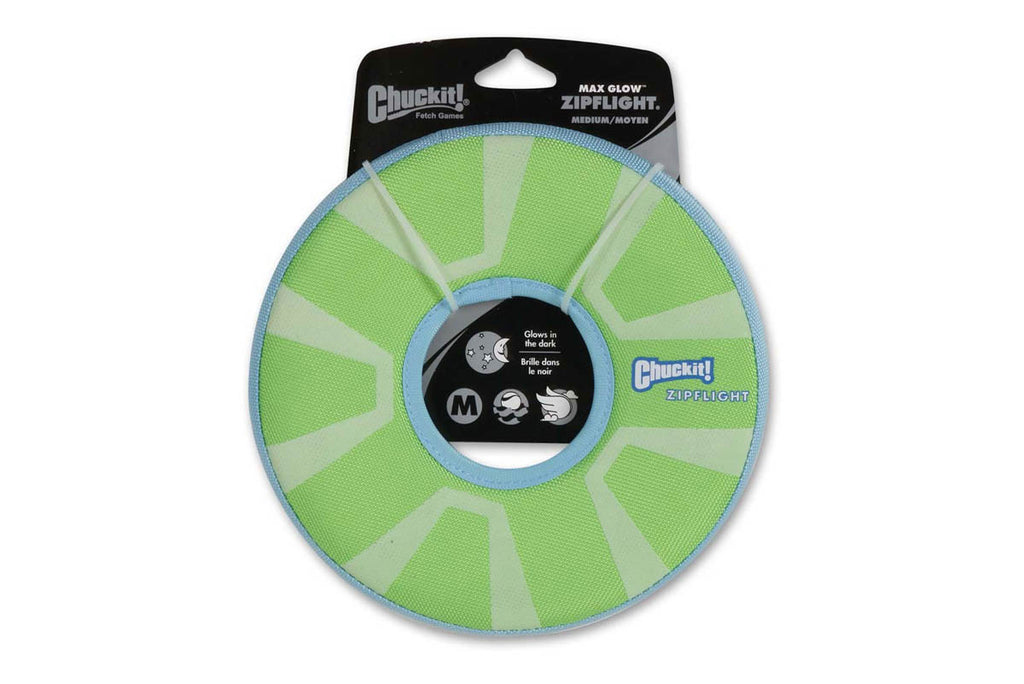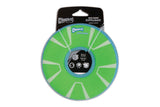 Fetch doesn't have to be limited to daytime anymore! With the Zipflight Glow, you can extend fetch time into the early mornings and late evenings. This disc is designed with glow in the dark 3D print on its fabric and has a glow in the dark rubber ring on the bottom to help your dog locate it no matter which way it ends.
Bonus: it floats!
Awesome! The Zipflight Glow floats in the water.
Size Guide
Dog Size
Product Size
15-35 lbs

Small

6 inches in diameter x .75 inches thick
35-60 lbs

Medium

8.5 diameter x 1 inch thick
Not sure what size? We can help.