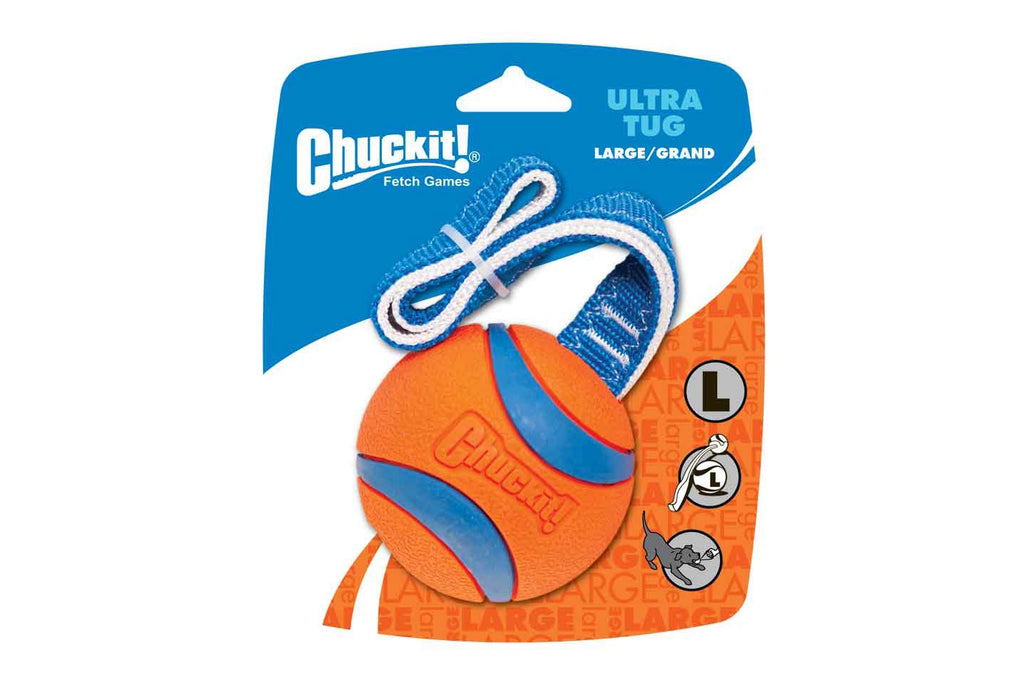 Toss it, tug it, fling it, swing it, blah blah blah. Chuckit! has taken one of their most popular balls (the Ultra Ball) and added a sweet handle for added play style. Built tough for dogs, these balls are super versatile for use in ball launchers, tugging, water play or just playing in general. 
This toy has a nice bounce for extra chasing.
Awesome! The Ultra Tug Ball floats in the water.
Size Guide
Dog Size
Product Size
15-35 lbs

Small

2 inches in diameter
35-60 lbs

Medium

2.5 inches in diameter
60-90 lbs

Large

3 inches in diameter
Not sure what size? We can help.