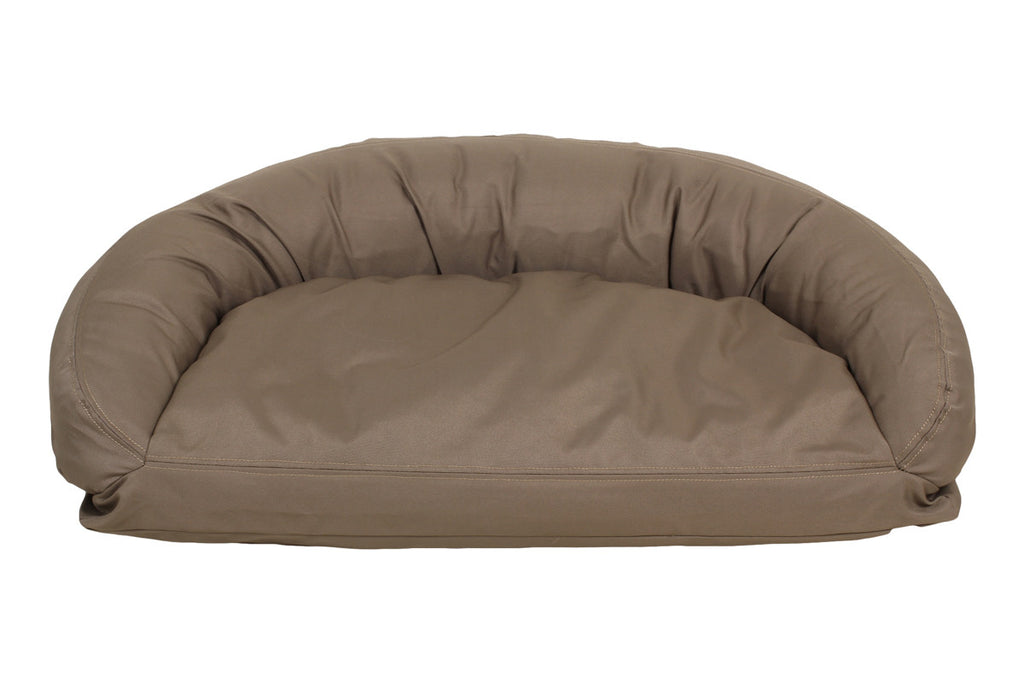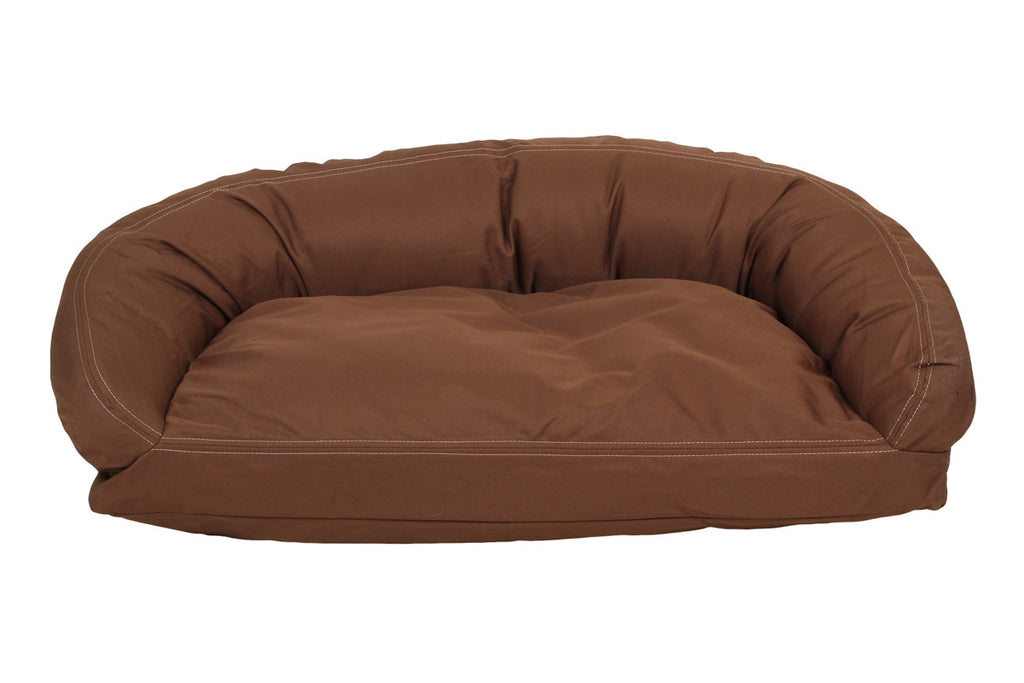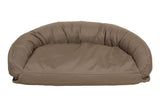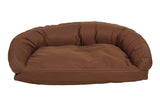 Sleeping in luxury! This Semi Circle Lounger provides just the right mix of comfy bed and bolster for curling up. Made with 1200 Denier fabric, similar to what you'd find in a piece of luggage, this bed is super scratch resistance and holds up well to the toughest of dogs.
The cover unzips for easy care. 100% recycled fill keeps Mother Nature happy and your pet smiling. 
Note: May take up to 3 business days to ship. 
Size Guide
Dog Size
Product Size
0-15 lbs

Small

32 x 24 x 10
15-35 lbs

Small

32 x 24 x 10
35-60 lbs

Medium

40 x 28 x 11
60-90 lbs

Large

48 x 34 x 12
90+ lbs

X-Large

54 x 36 x 12
Not sure what size? We can help.