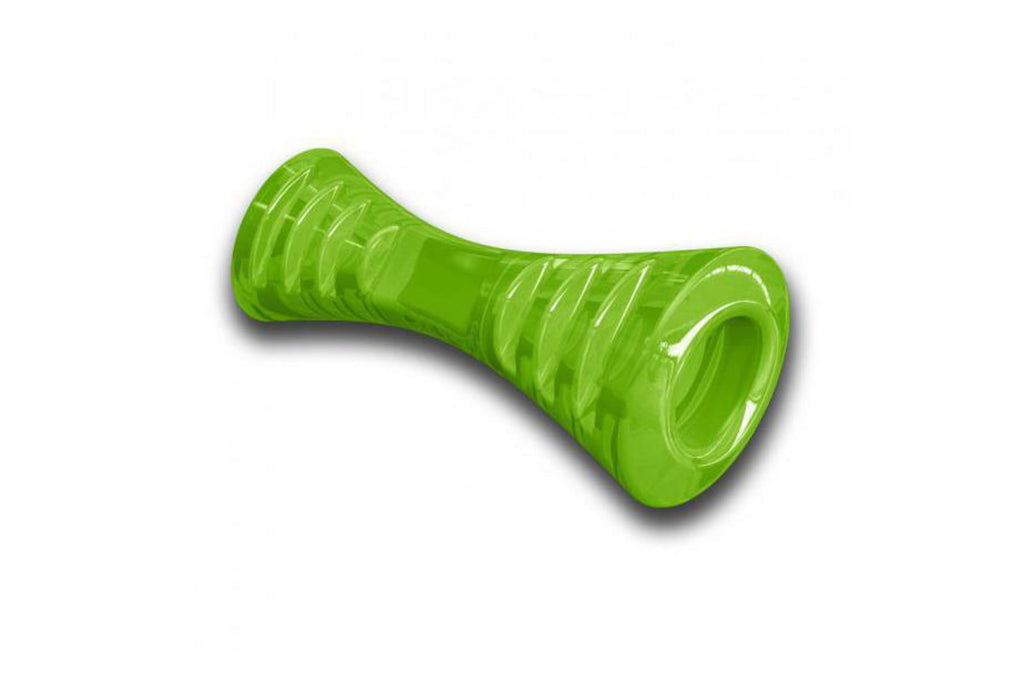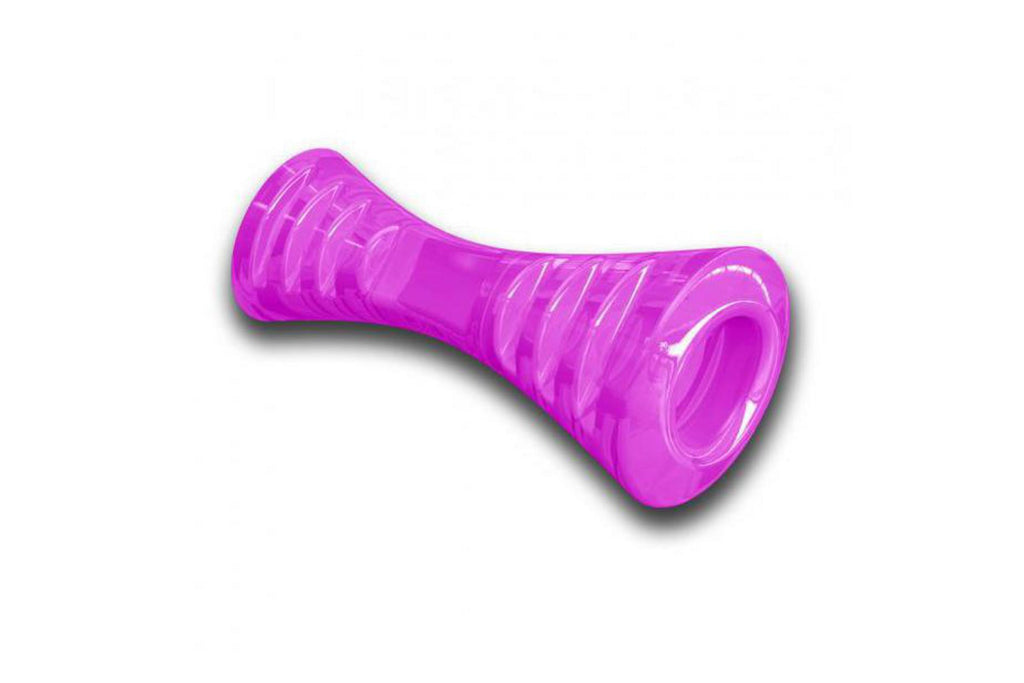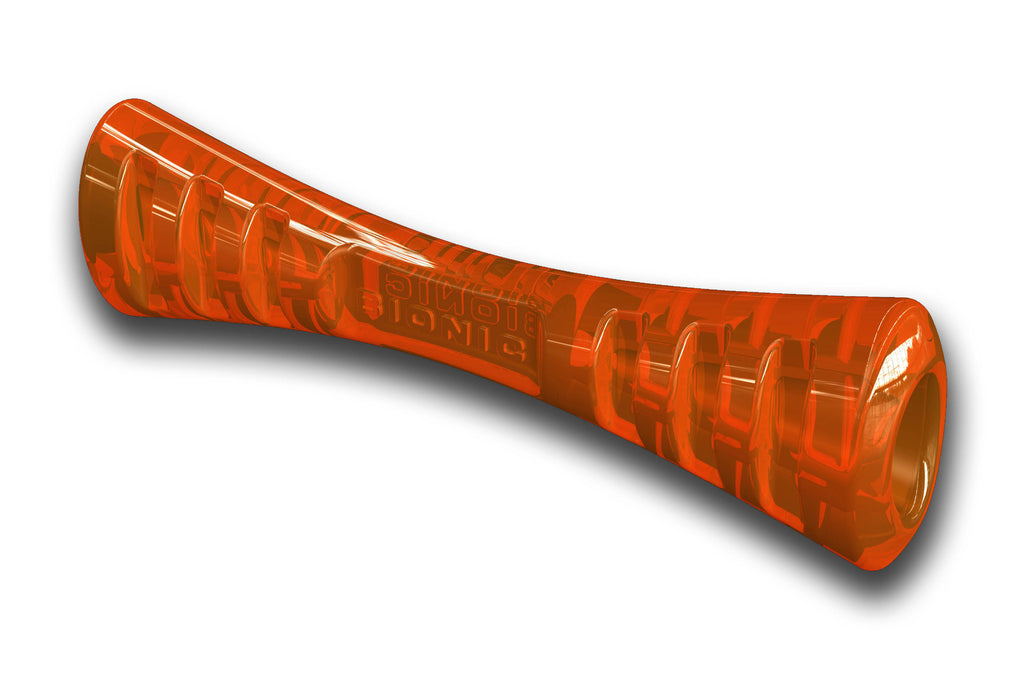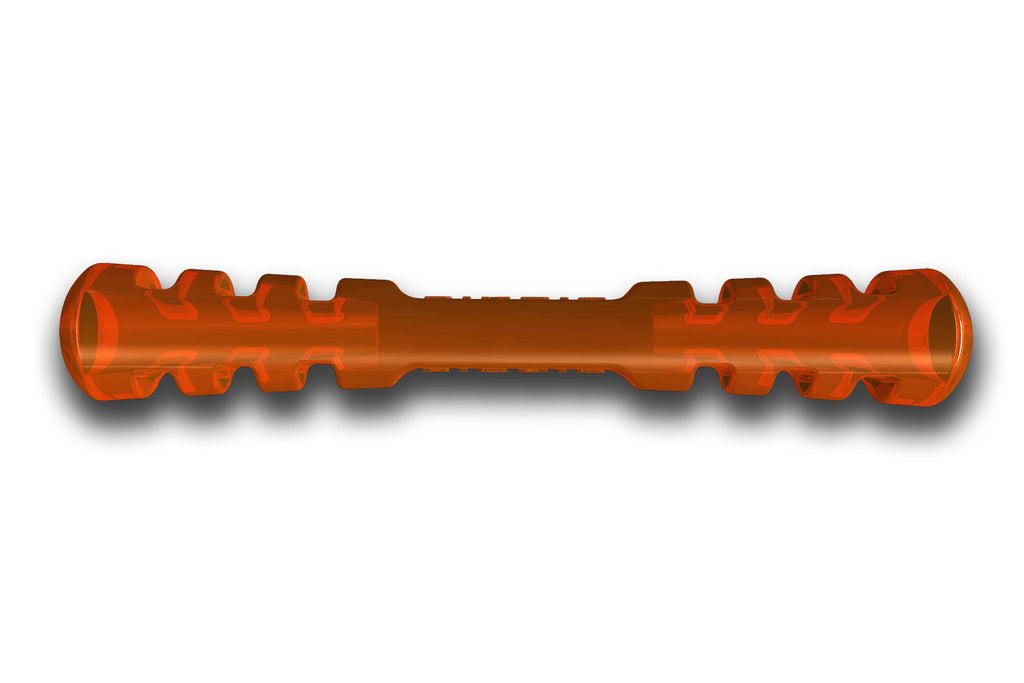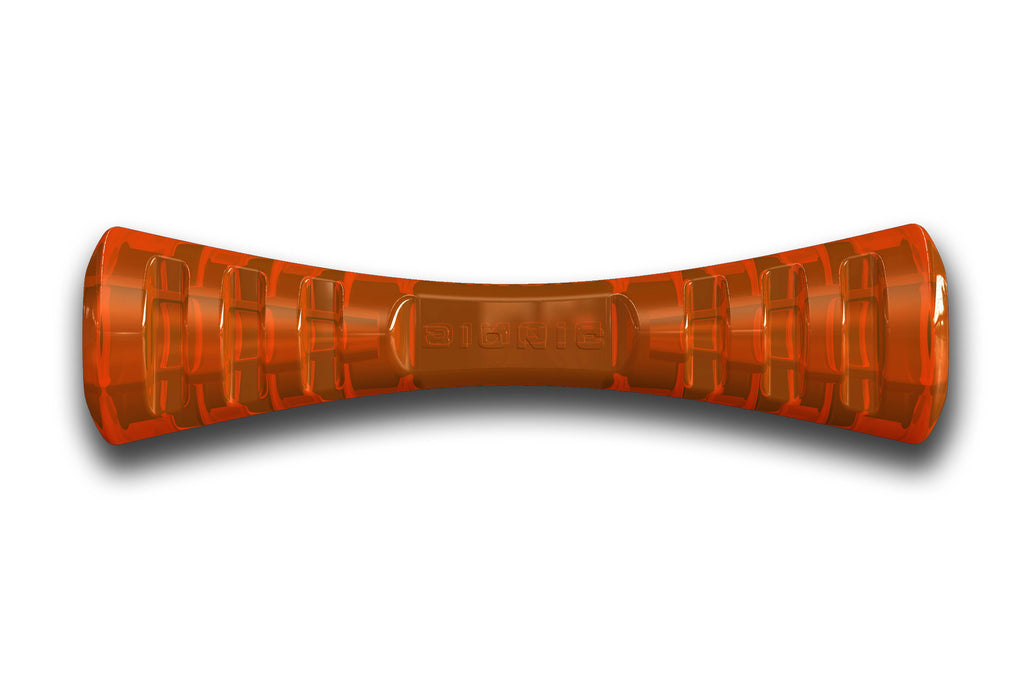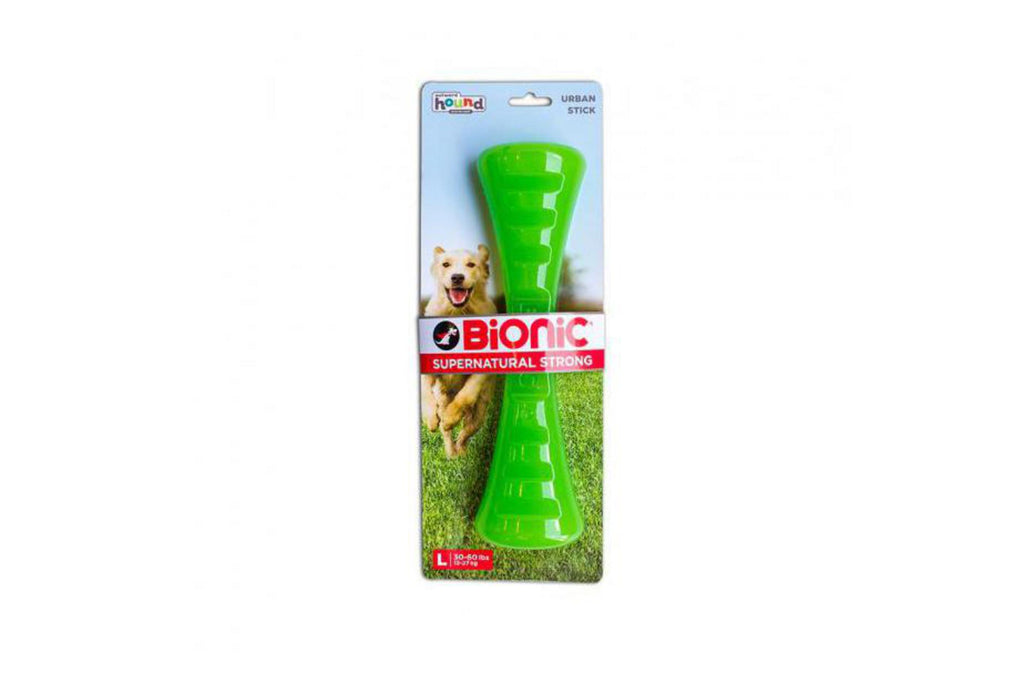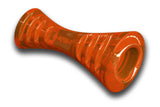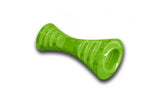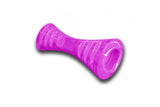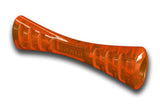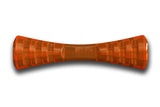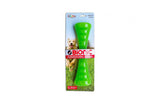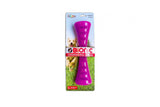 Yippee! Chuck it through the air. Throw it in the water. Fill it with peanut butter. Rinse and repeat! One of the most unique and versatile throw toys, meet the Urban Stick. 
This can be safely cleaned in a dishwasher. Top rack only, please.
Awesome! The Bionic Urban Stick floats in the water.
This product can be recycled. Mother Nature thanks you.
Size Guide
Dog Size
Product Size
0-15 lbs

Small

9 inches in length
15-35 lbs

Small

9 inches in length
35-60 lbs

Medium

10 inches in length
60-90 lbs

Large

11.25 inches in length
Not sure what size? We can help.