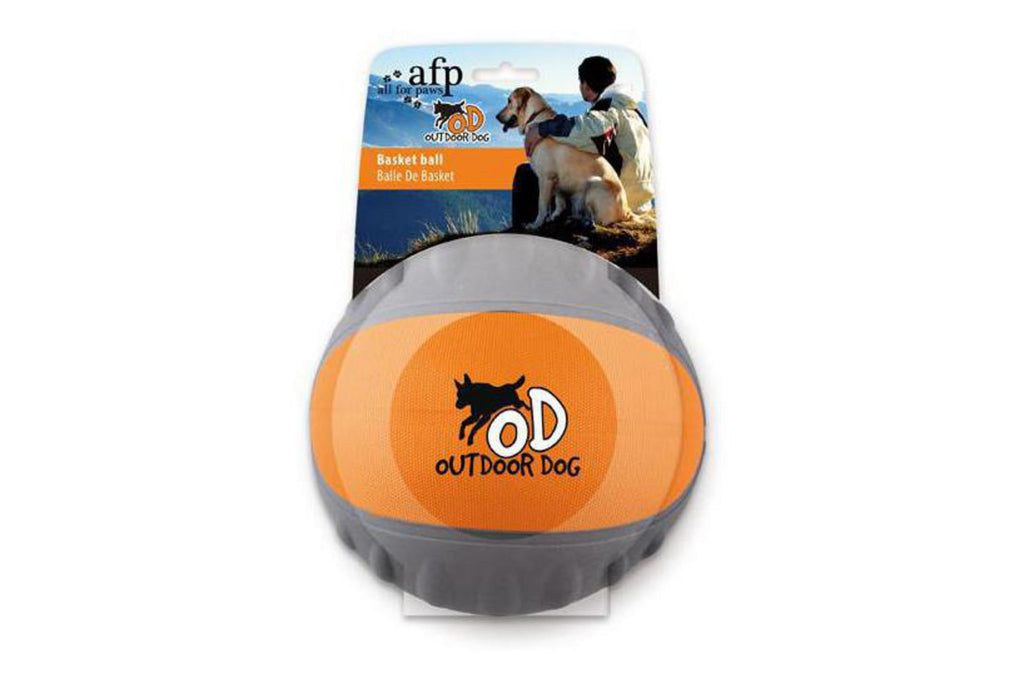 Dribble, dribble, dribble... The Outdoor Dog Basketball keeps going as long as your dog wants it to. Made tougher than your average basketball, this durable ball is ready for play. 
The interesting grooves, bounciness and squeakiness of this basketball will keep your pup active and engaged. 
This toy enjoys being sqeaked!