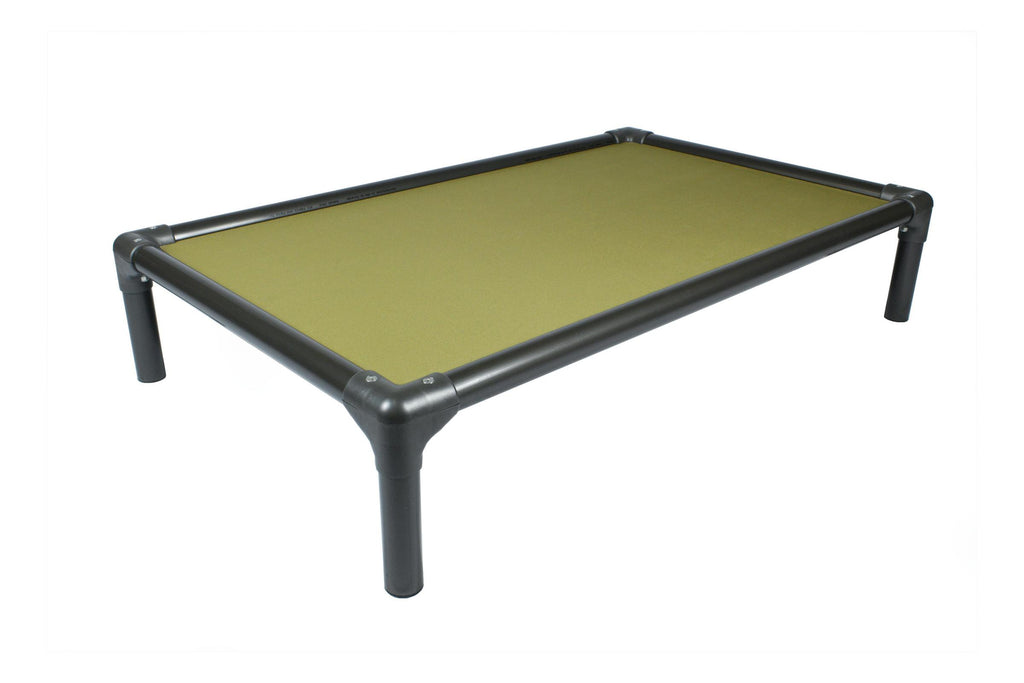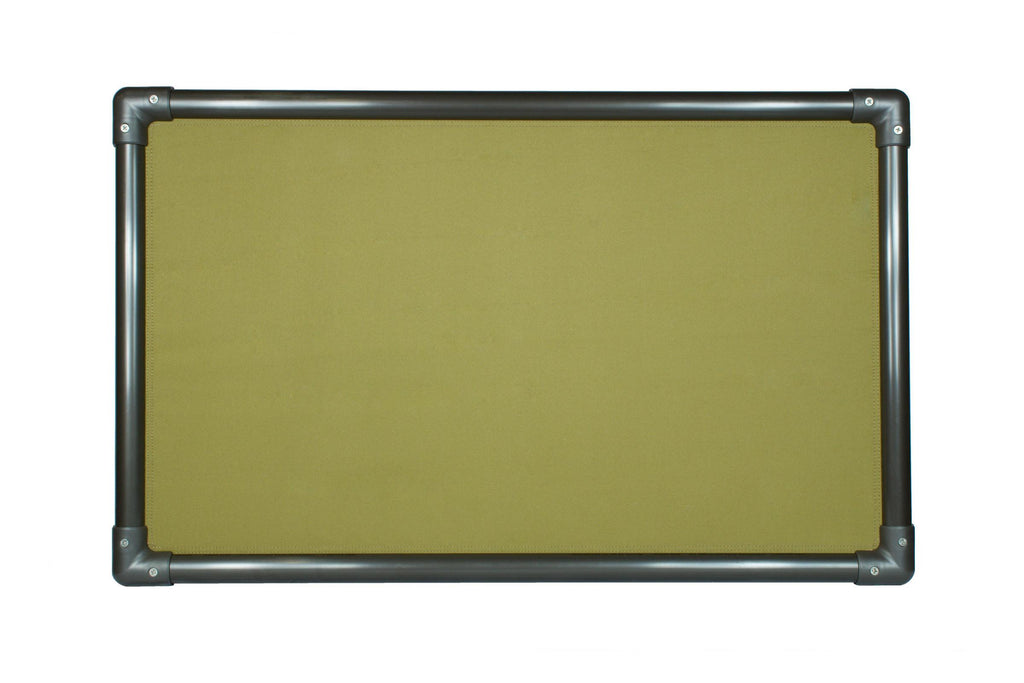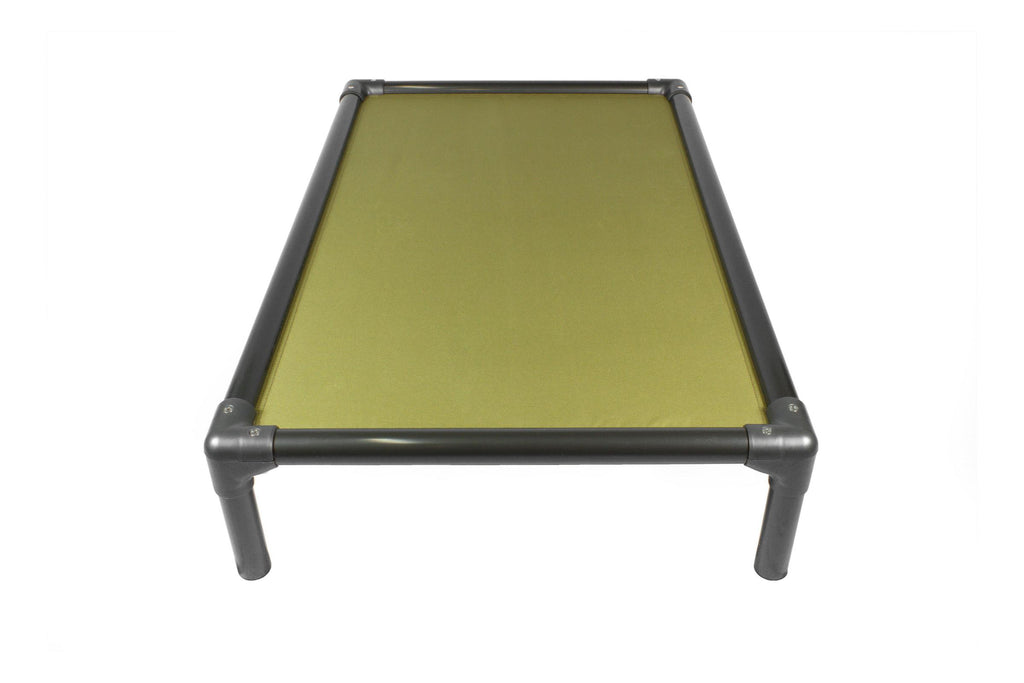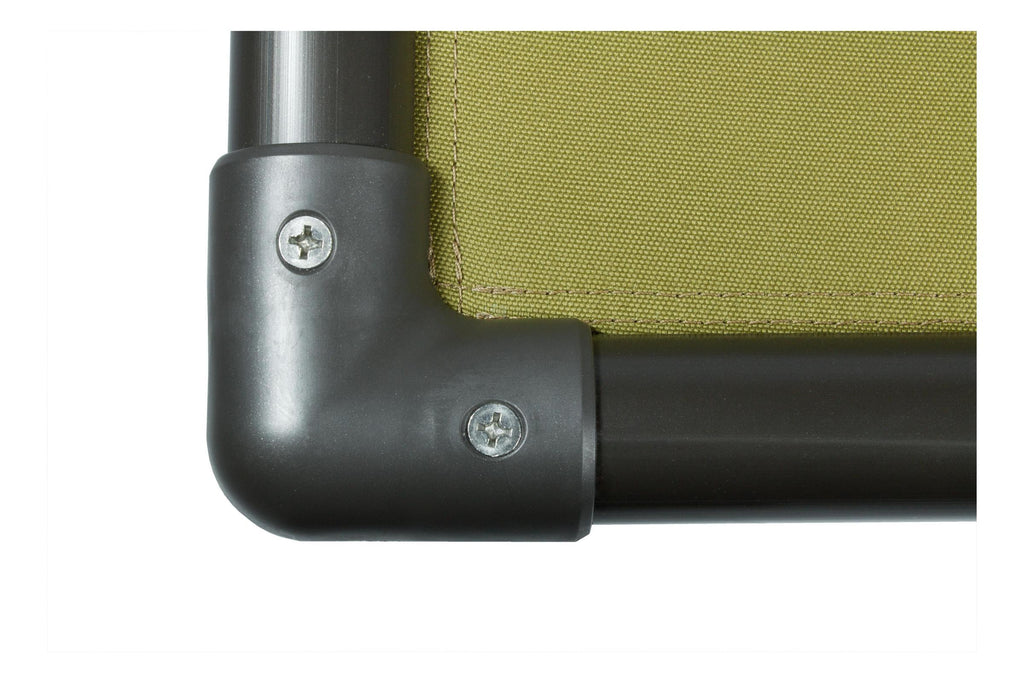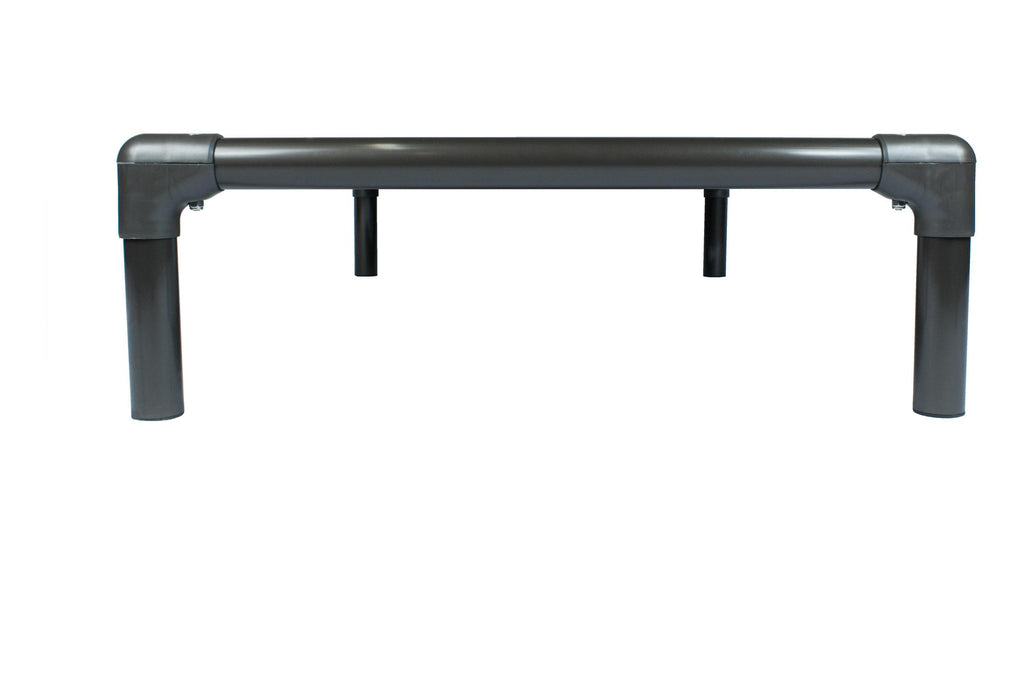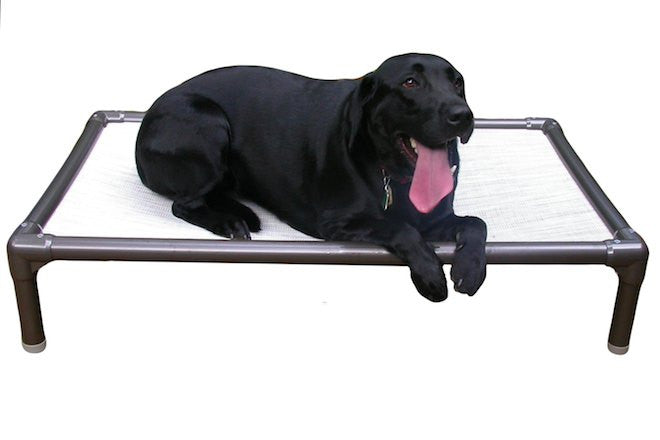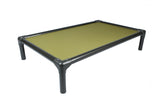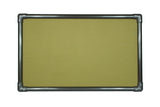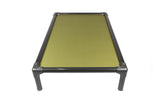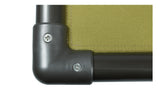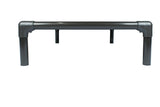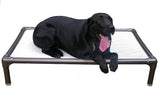 Yuppity, yup! Here's a classy, chew proof take on the original Kuranda Standard Bed. It features the same completely indestructible PVC construction, along with straight up orthopedic support and ample airflow. The comfort alone should keep your pup from chewing on his bed, but if he decides to try, the fabric is protected entirely by the frame itself. We can hear you now, "Yes, finally! A bed that will last." 
This bed is guaranteed chew proof and indestructible for one full year from Indestructible Dog and one full year from the manufacturer!
Fabric & Color Choices
Cordura Nylon
Abrasion resistant high-denier nylon. It feels like canvas but wears like iron. Very classy.
Ballistic Nylon
Durable like Cordura, the smooth finish doesnt catch hair, making it easier to clean. Slight sheen.
Heavy Duty 40 oz. Vinyl
The most durable fabric. Smooth surface, just spray and wipe clean.
Each bed is made to order and may take up to 3 business days to ship. Assembly required.
The Standard Bed - Walnut is proudly made in the USA.
Size Guide
Dog Size
Product Size
0-15 lbs

Toy (25x18)

25 x 18 x 6 inches
15-35 lbs

Small (30x20)

30 x 20 x 6 inches
35-60 lbs

Large (40x25)

40 x 25 x 6 inches
35-60 lbs

Medium (35x23)

35 x 23 x 6 inches
60-90 lbs

X-Large (44x27)

44 x 27 x 6 inches
90+ lbs

XX-Large (50x35)

50 x 35 x 6 inches
Not sure what size? We can help.